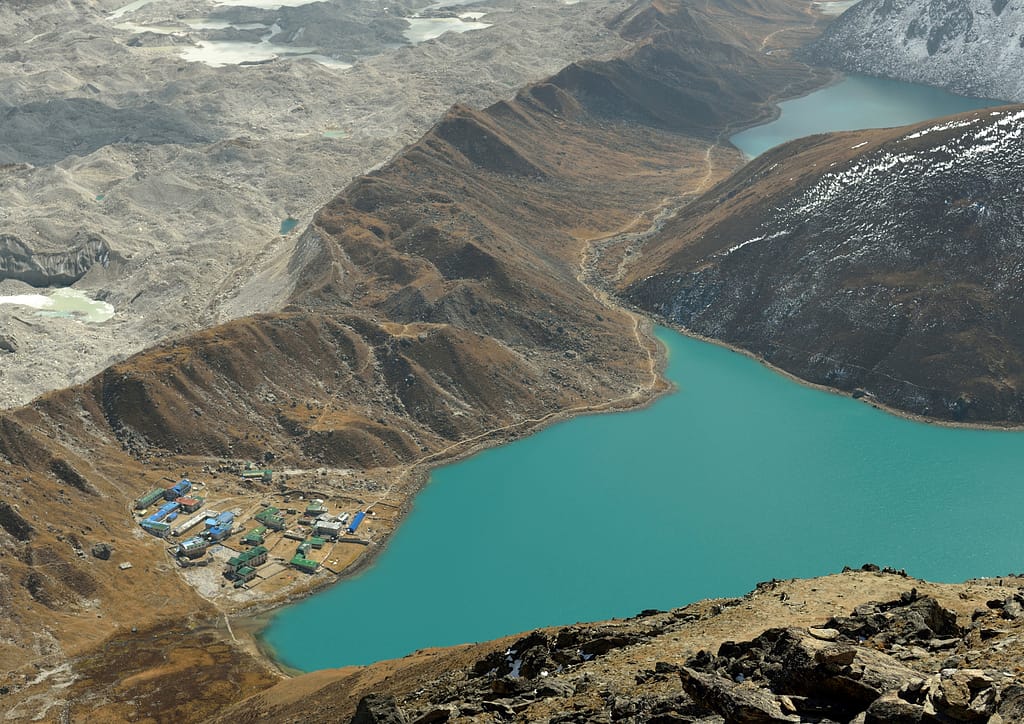 The Gokyo Lake Trek is famous in the Solu-Khumbu region of Nepal, home to the highest mountain in the world, Mount Everest. The hike takes you through the Sagarmatha National Park, a UNESCO World Heritage Site. And offers breathtaking views of the Himalayas, including Mt. Everest, Lhotse, Makalu, and Cho Oyu.
The Gokyo Lakes Trek is considered moderate to challenging, and it typically takes around 7 to 12 days to complete. The trek can be done solo or with a guided group, and it is best to do it during the dry season, which runs from September to November and from March to May.
During the trek, you will have the opportunity to experience the unique culture and way of life of the Sherpa people, who have lived in the region for centuries. You will also have the chance to visit the Tengboche Monastery, the largest monastery in the Khumbu region and known for its stunning views of the Himalayas.
So are you planning a Gokyo lake trek? This complete guide will tell you everything you need to know about the itinerary map, cost, and more!
Table of Content
What to Consider Before Planning a Gokyo Lake Trek
So, are you planning on undertaking the Gokyo lake trek? Well, you think you are ready, but you might be missing some details before making your final decision.
For a start, what's your budget? This trek is not cheap and will set you back at least $1,000 (not including flights and other travel costs). Are you able to take time off work? The trek usually takes around two weeks to complete. What's your fitness level like? The Gokyo lake trek is a strenuous hike requiring a good fitness level.
If you can answer yes to all of the above, you're ready to start planning your trek.
Gokyo Lake Trek Difficulty Level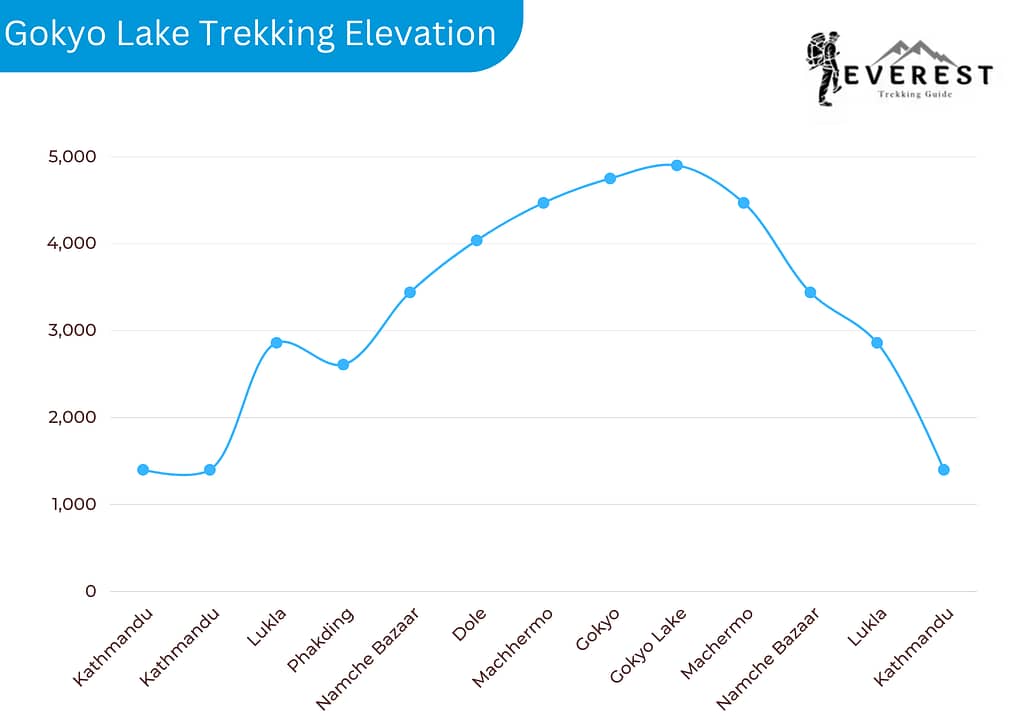 The Trek might be challenging for passive trekkers. But if you dare to take adventures, you might enjoy the hike.
The trek typically takes around 7 to 12 days to complete, depending on the route and pace of the trekker. It involves hiking through rugged terrain and crossing several high passes, including the Cho La Pass, at an altitude of 5,420 meters (17,782 feet).
The trek also involves several days of walking on rough and rocky trails, and there are some sections where you will need to use your hands to climb over rocks or scramble up steep slopes.
Overall, the Gokyo Lakes trek is suitable for fit and experienced trekkers who are comfortable with long days of hiking and have good physical endurance.
It is not recommended for beginners or those not in good physical condition. It's essential to properly prepare for the trek, including getting in good physical shape, packing the appropriate gear, and taking necessary precautions to stay safe and healthy while on the trail. It's also a good idea to hire a reputable guide or join a guided group to help ensure a safe and enjoyable trek.
Gokyo Lake Trek Itinerary
Flight To Lukla – Phakding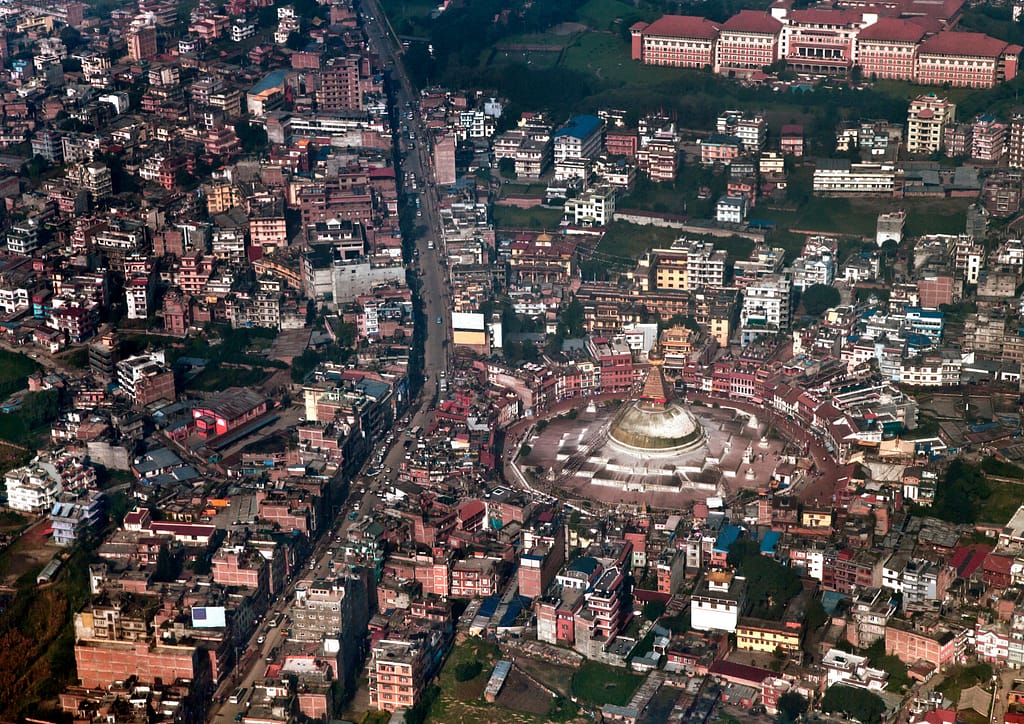 It is the first step you take to start your Gokyo Lake Trek. You have two options to reach Lukla; either by flight or by vehicle. You can get the direct flight service from Tribhuwan International Airport in Kathmandu, which takes around 35 to 45 minutes to reach Lukla Airport.
If you like to go by bus, you will have to either go through Ramechaap or Salleri.
After you reach Lukla, you will have to trek for around 3 to 4 hours to Phakding. Stay calm about the trek since you will cross the beauty of mountains, rivers, and forests.
Trek To Namche Bazaar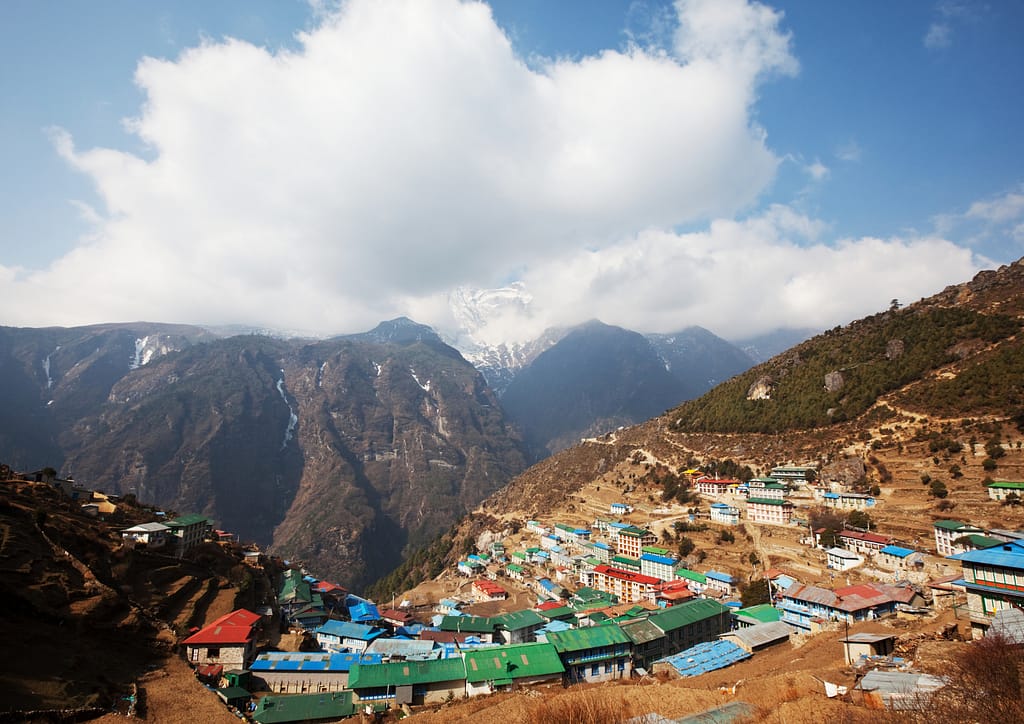 After you move on from Phakding, your next stop is Namche Bazaar, and it takes around 7 to 9 hours to reach the spot.
The trek begins in the small village of Phakding, located at an altitude of about 2,640 meters (8,660 feet) above sea level. From there, you'll follow the Dudh Koshi River as you make your way toward Namche Bazaar, a busy town that serves as the gateway to the higher regions of the Everest region.
Along the way, you'll pass through lush forests, villages, and terraced fields as you make your way toward Namche Bazaar, which is located at an altitude of about 3,440 meters (11,286 feet). The trek usually takes about 7 to 8 hours to complete, depending on your pace and the number of rest stops you take along the way.
The Phakding to Namche Bazaar trek is a great way to acclimate to the Everest region's high altitude and to experience the local Sherpa people's culture and way of life. It is also an excellent opportunity to see some of the stunning mountain scenery Nepal is famous for, including views of Everest, Lhotse, and other regional peaks.
Trek To Dole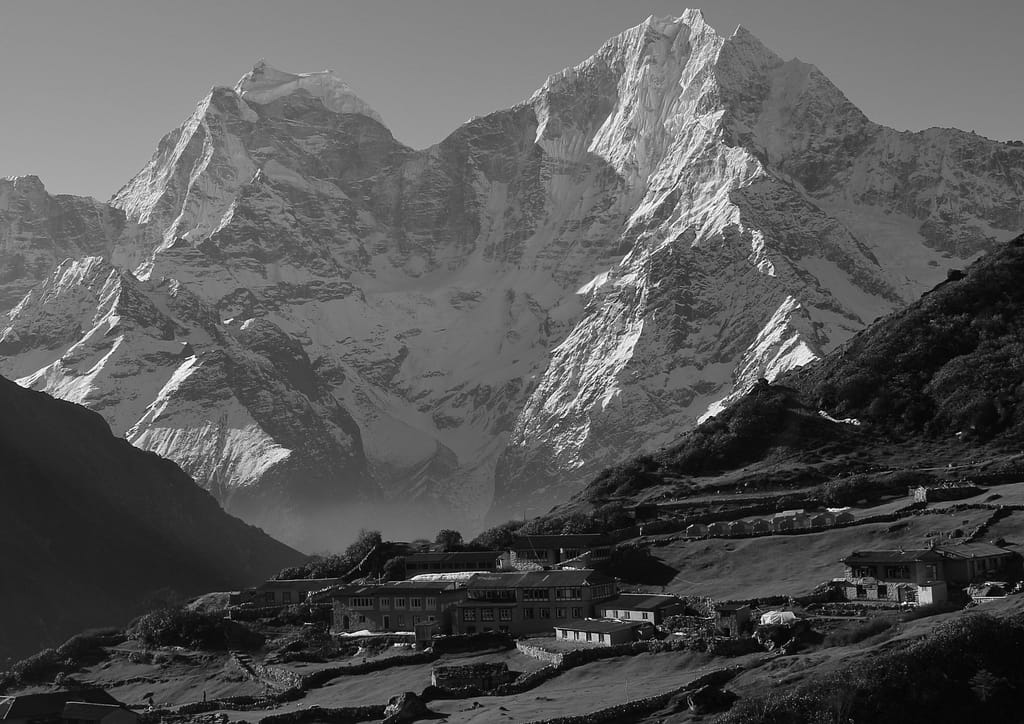 The trek from Namche Bazaar to Dole typically takes about 5-6 hours and involves a moderate to challenging hike through the region's beautiful landscapes.
Along the way, you can pass through small villages and forests and enjoy stunning views of the surrounding mountains, such as Ama Dablam, Everest, and Thamserku.
Trek From Dole to Machhermo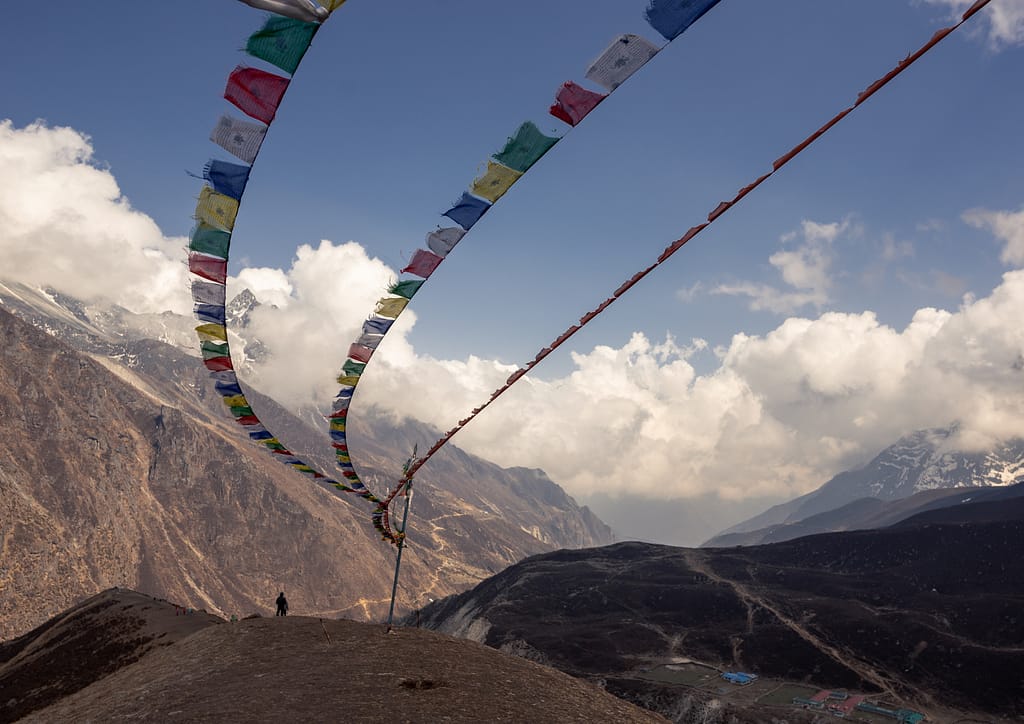 The trek starts in the village of Dole, located in the Khumbu region of Nepal, and ends in Machhermo, situated at the base of the Cho Oyu mountain.
The trek takes you through beautiful, lush forests, several small villages, and the famous Namche Bazaar, the main town of the Khumbu region.
Along the way,
you will have the opportunity to see stunning views of the surrounding mountains, including the famous peaks of Mount Everest, Lhotse, and Nuptse. The trek is moderately complex and typically takes about 7-8 hours to complete.
Trek To Gokyo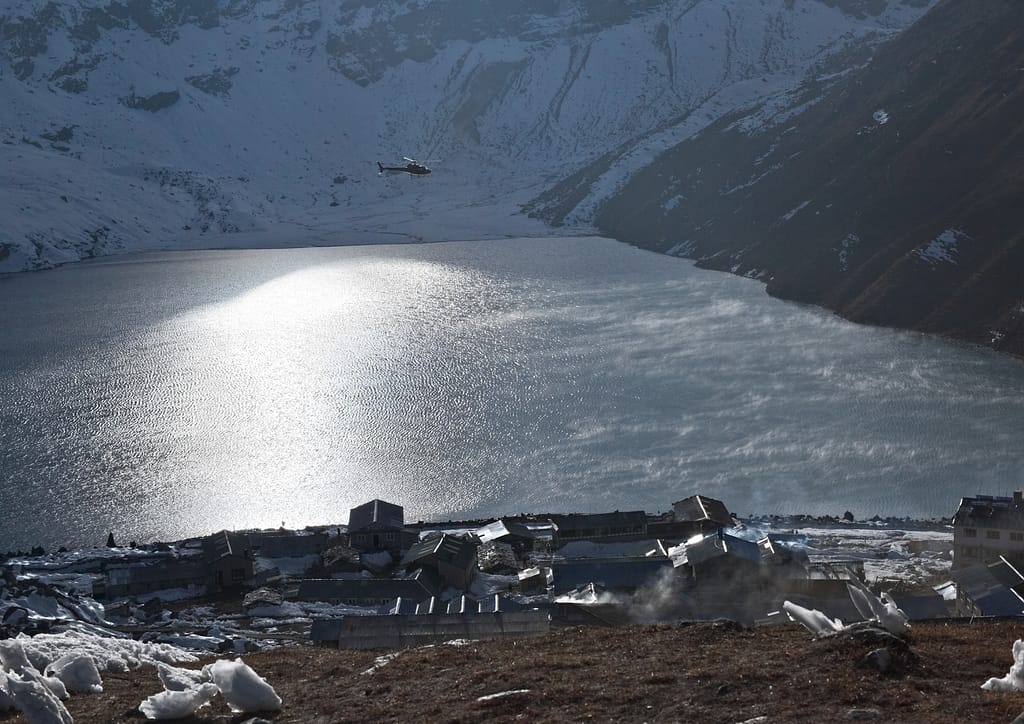 You will reach the gate of Gokyo lake once you start from Machermo to Gokyo. The trek typically begins in the village of Machhermo and ends in the village of Gokyo, and it takes about a week to complete.
You'll have the opportunity to visit the Gokyo Lakes, a series of high-altitude lakes considered sacred by the local people. You'll also have the chance to explore the Gokyo Valley and see the Gokyo Ri viewpoint. Gokyo Ri offers panoramic views of the surrounding mountains, including Mount Everest.
Gokyo To Machermo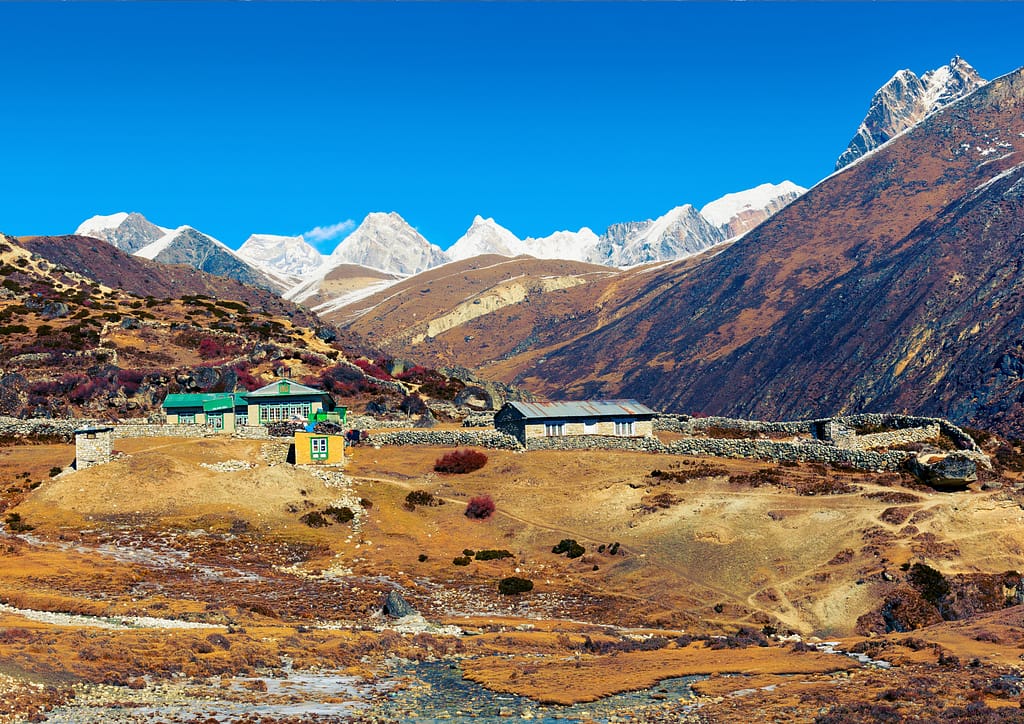 After you complete your trek to Gokyo Lake, it's time to get back, and you will be heading back to Machermo first. You can opt for the same return route, which might take over 5 hours.
Back To Namche Bazaar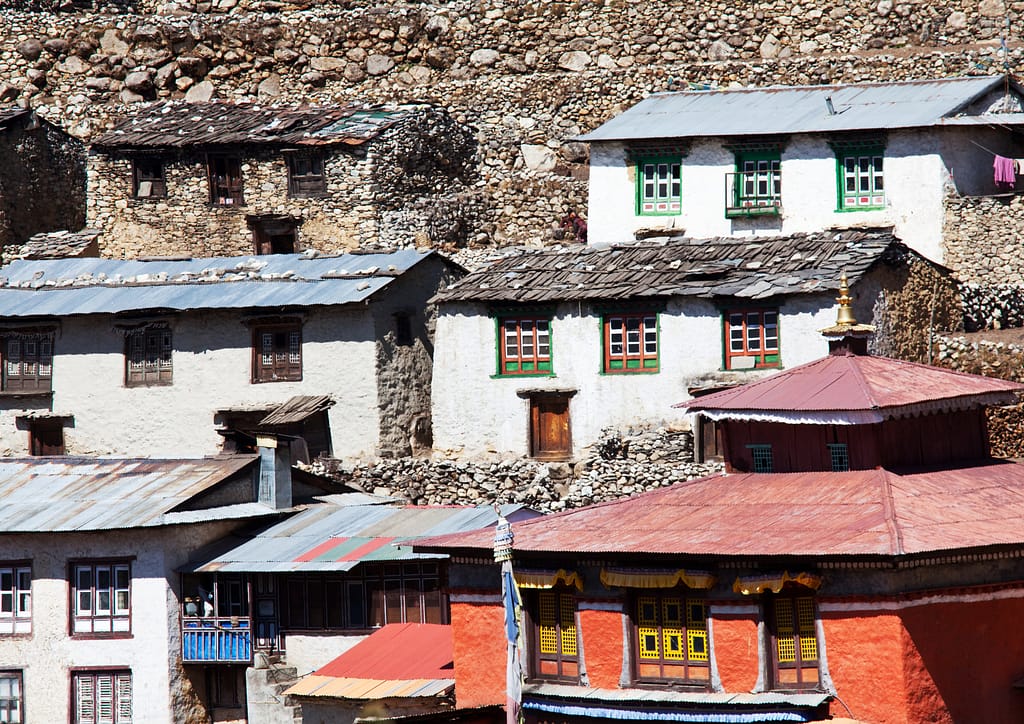 Hiking does not end at Gokyo Lake – you will have to make your way back to Namche Bazaar from Machermo, which takes around 8 hours of hike.
You will be passing across the local villages rich with traditional culture alongside the call of natural beauty.
Namche To Lukla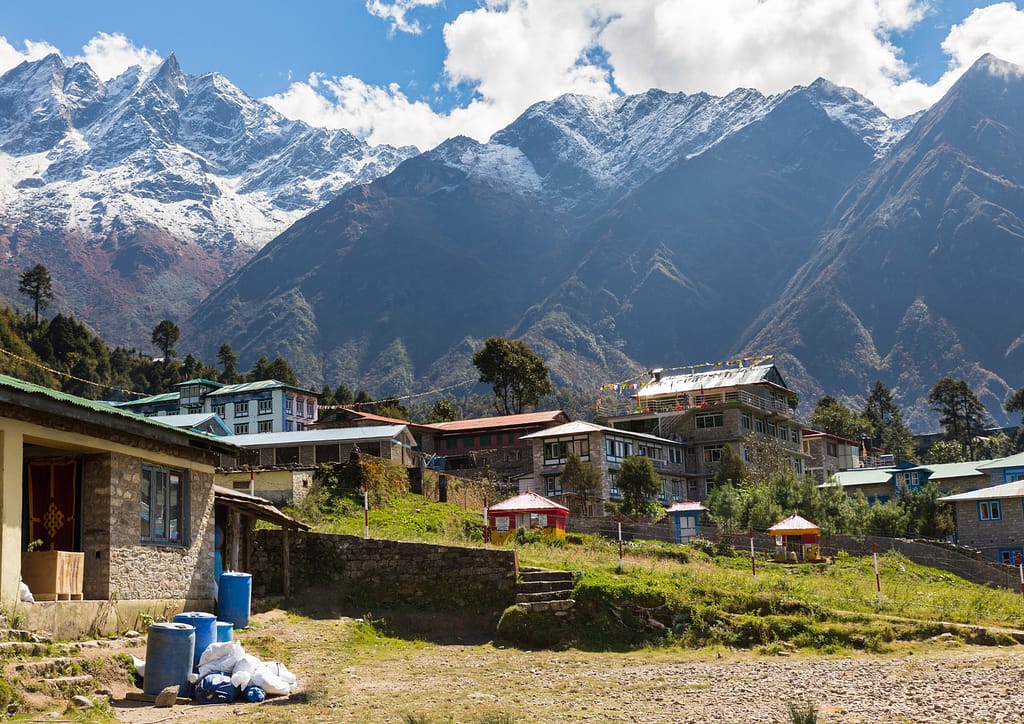 It's the final day of your trek, and you will hike back to Lukla to get air service to head back to Kathmandu. It usually takes 8 to 10 hours to reach Lukla from Namche. You can stay overnight at Lukla and return to Kathmandu the next day.
What You Need to Know About the Itinerary for a Gokyo Lake Trek
What's an itinerary, you ask? Put an itinerary outlining where you'll go and what you'll do on a given day. When planning a Gokyo Lake Trek, it's key to understand the route and what to expect there accurately.
The good news is that the region is well-developed, and many trekking routes are available—including short 3-day hikes and longer 7-day treks for more experienced hikers. So no matter your timeline or skill level, you should be able to find something that works for you.
It would be best to start by familiarizing yourself with the region: research potential routes online or speak to locals (or, even better, hire a guide!). You can also double-check with the Ngosi Tourism Office to ensure that you're choosing from approved trails.
Once you have your route mapped out, it's time for some logistical planning: organize transportation, accommodation, guide service if needed, and trekking permits/papers if necessary –– all in advance! That way, when it's time to hit the trail, all that's left is to put one foot before the other and enjoy your journey.
Safety and Wellness While Trekking to Gokyo Lake
Before getting started, safety should always be your number one priority when trekking. Make sure you're in good physical condition and take the time to acclimate to the altitude. Drink lots of water and eat plenty of food, especially if you need to get used to high altitudes.
In addition, pack plenty of sunscreens, insect repellent, and trekking gear. And be sure to bring a first-aid kit, just in case. It's also important to stay aware of potential health risks while trekking and take the necessary precautions to avoid them.
Finally, always let someone know where you're going and when you plan to return. That way, if something does happen, someone will know where to start looking for you.
Tips for Picking the Best Viewpoints for Your Gokyo Lake Trek
The Gokyo Lake trek offers some of the most stunning views in Nepal. From towering mountains, pristine blue lakes, and breathtaking glaciers, it truly is a landscape that must be seen to be believed.
When planning your Gokyo Lake Trek route, take the time to check out some of the best viewpoints along the way. Whether you're an experienced traveler or a first-timer, the mountain views will take your breath away.
Here are some tips for picking out the best vistas on your Gokyo Lake Trek:
Look for elevated areas – Higher points make for better views since there's less obstruction from other hills and trees. The higher up you get, the more spectacular panoramas you'll be able to take in!
Scout out prime spots at sunrise and sunset – The sun rising and setting over the lake are sights you will want to take advantage of. Get up early and find a viewpoint with an excellent view of the lake so you can watch its tranquil waters change color with each passing hour.
Choose viewpoints that offer multiple landscapes – Be sure to pick out spots that provide various perspectives on their surroundings – think 360-degree vistas! With one glance, you get an unfiltered view of all that nature offers.
The Cost of a Gokyo Lake Trek
A lot goes into the cost of a Gokyo lake trek.
Treks vary in duration and difficulty, so you must consider what type of trek you're looking for before getting started. There are plenty of options, but most treks will cost a minimum of $1,000 per person.
That price tag includes everything from food and accommodations to permits and transportation. It's important to factor all these costs into your budget, as they can add up quickly.
But don't worry – we're here to help you plan the perfect Gokyo lake trek for your needs!
Recommended Budget for Gokyo Lake Trek
When it comes to budgeting, the cost of the Gokyo Lake Trek ultimately depends on how you plan to do the trek. If you are comfortable trekking independently and are okay with carrying your gear, then you can expect to spend a lot less. On the other hand, if you choose to go with a tour guide and porter, your costs will be higher.
We recommend that you budget around $30-50/day for most of the trek for food, lodging, and incidentals. However, you should also factor in other costs such as permits and transportation (up to $150 total), plus gear rental and miscellaneous expenses like snacks and souvenirs.
If you are planning to hire a guide or porter, be prepared to pay them around $20 per day for their services. Tours and companies can also vary significantly in price depending on their service levels, so it pays to do some research in advance.
The Gokyo Valley Itinerary Map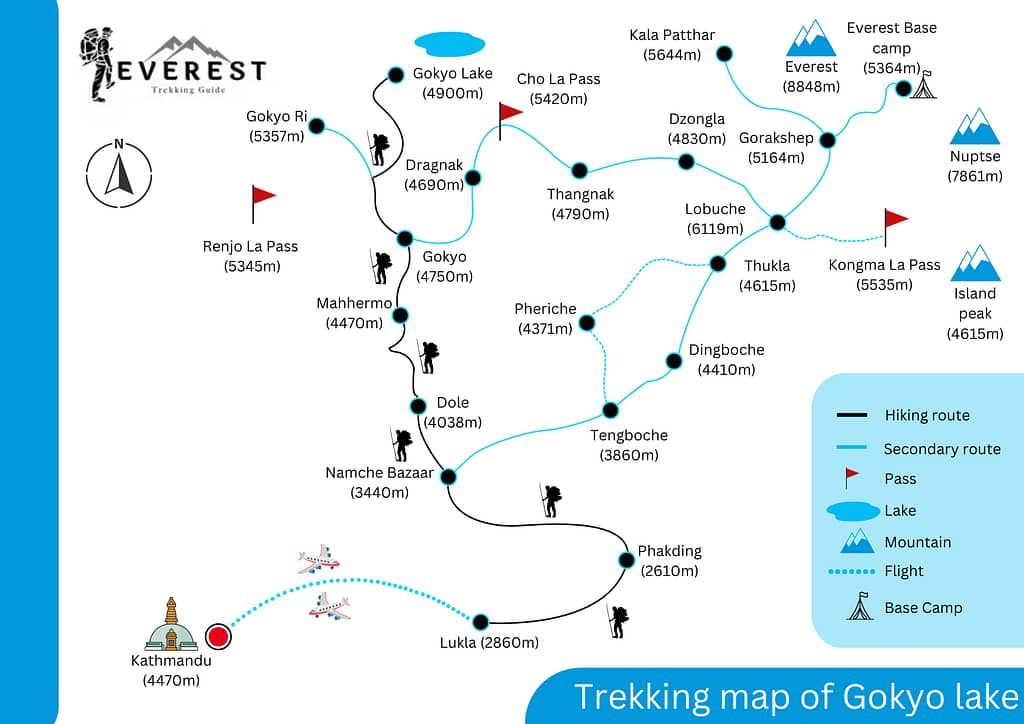 Now's the time to get into the nitty gritty of your Gokyo trek: the itinerary. This Gokyo Valley Trek itinerary map will help you plan your trekking days and get the best out of your time in Nepal.
On day one, you'll begin in Lukla, where most treks start in this region. From there, you'll make your way up to Phakding, where you'll spend the night. Day two is a relatively easy and short trek from Phakding to Namche Bazar via Monjo.
On days three and four, you can explore Namche Bazar and acclimate for two nights since it will already be your first experience with high altitudes. On days five and six, you'll move on from Namche Bazaar to Dole via Machhermo before heading up to Gokyo Lakes on day seven. After enjoying some time by the lakes on days eight and nine, you'll move from Gokyo to Marlung on day ten.
On days eleven and twelve, you'll head down to Lukla before finally flying back out of Lukla airport at the end of your trek, concluding a spectacular journey all around!
Weather Conditions Around Gokyo Lake
The weather in Gokyo Lake is generally cold and dry, with temperatures ranging from -10 to 10 degrees Celsius (14 to 50 degrees Fahrenheit) during the day and dropping to below freezing at night. The region receives very little precipitation, with most rain falling during the monsoon season from June to September.
However, even during the monsoon season, the weather can be unpredictable, with clear skies and sunshine often alternating with heavy rain and fog. When visiting Gokyo Lake, it is essential to be prepared for various weather conditions, as the high altitude and extreme temperatures can risk your health. Be sure to bring warm, waterproof clothing, sunscreen, and sunglasses to protect yourself from the sun's harmful rays. It is also a good idea to bring a first aid kit, any necessary medications, and a map and compass in case you get lost.
Overall, the Gokyo trek is a challenging but rewarding experience that will take you through some of the most beautiful landscapes in the world. With careful planning and a good map, you can make the most of your trek and enjoy everything it offers.
Gears Needed For Gokyo Lake Trek
When planning the Gokyo Lake trek, it's essential to be prepared and have the necessary gear. Here is a list of some of the essential items you should bring:
Warm waterproof clothing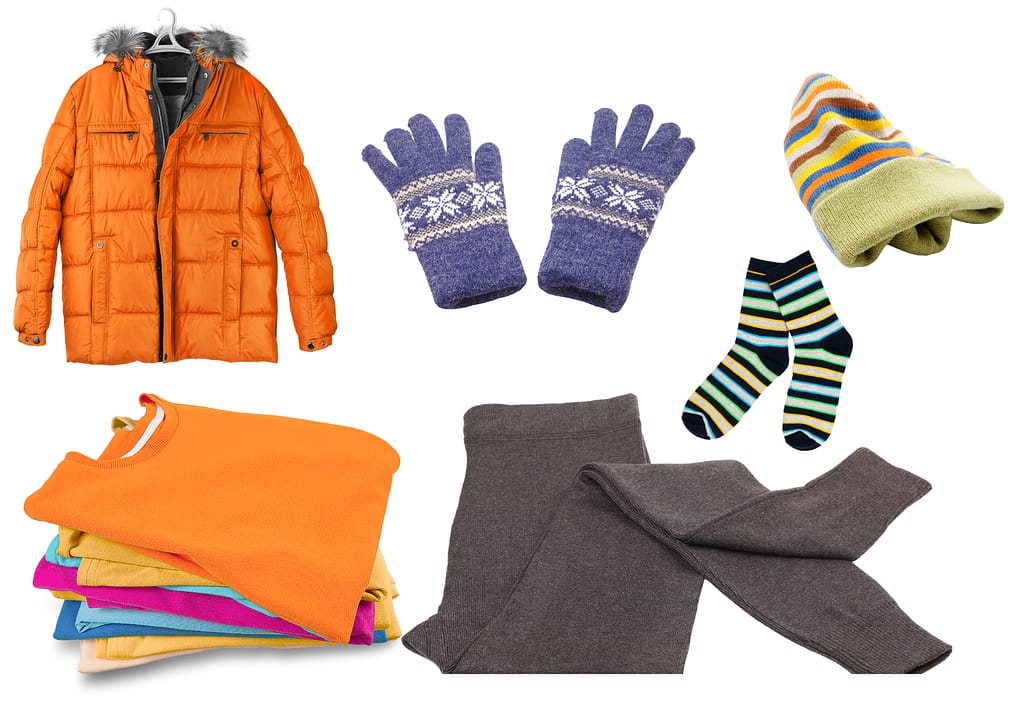 The weather in the mountains can be unpredictable, so it's essential to bring warm, waterproof clothing. This includes a jacket, pants, gloves, and a hat.
Good hiking boots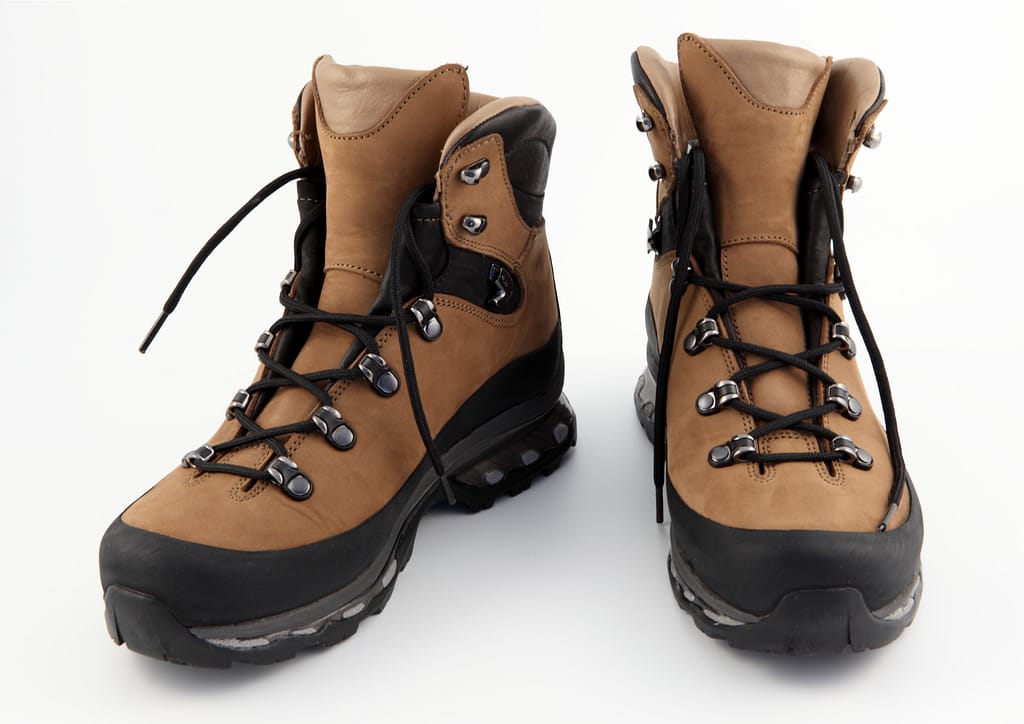 The Gokyo Lake trek involves a lot of walking, so it's essential to have a pair of good-quality hiking boots that are comfortable and provide good support.
Sleeping bag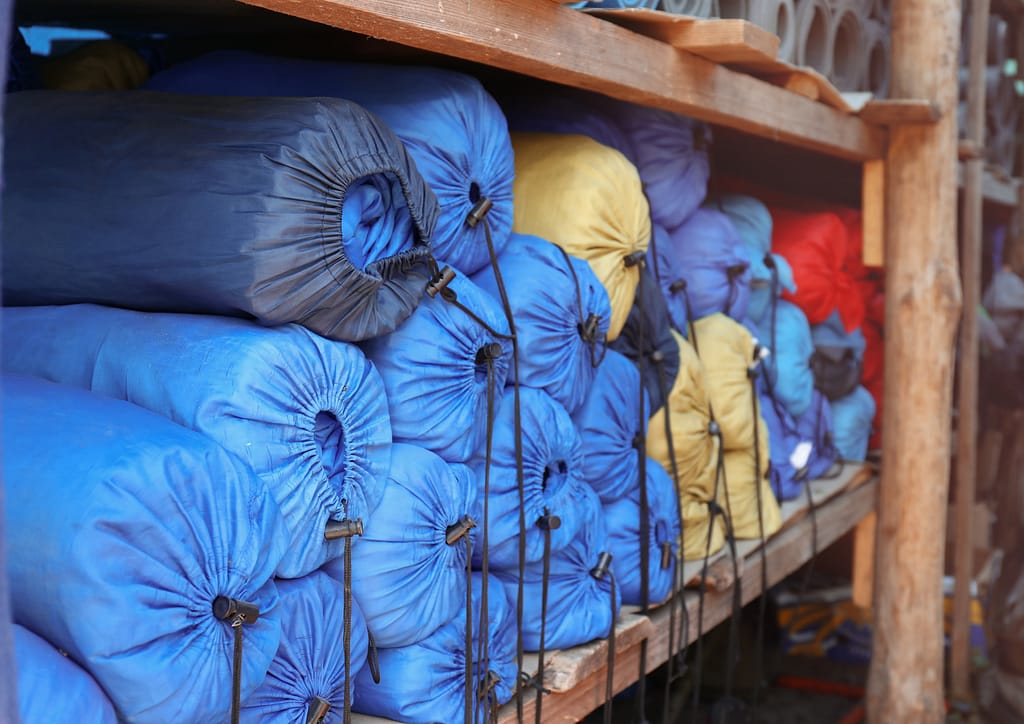 Nights can be cold at high altitudes, so it's essential to bring a warm sleeping bag.
Water bottle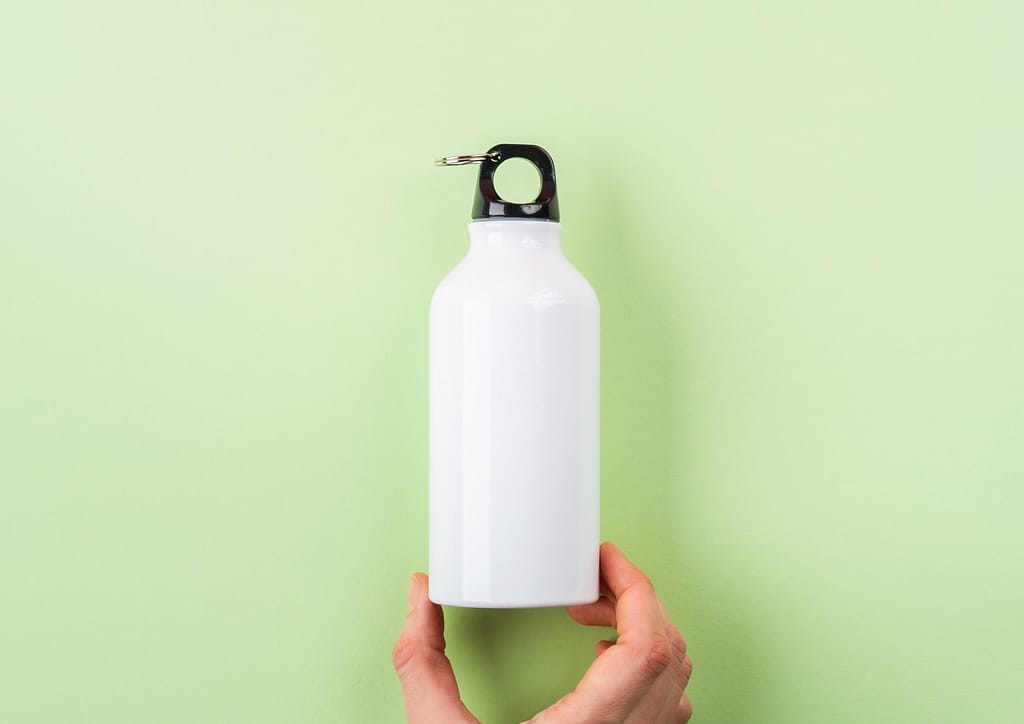 You'll need to stay hydrated during the trek, so bring a water bottle you can refill along the way.
Headlamp or flashlight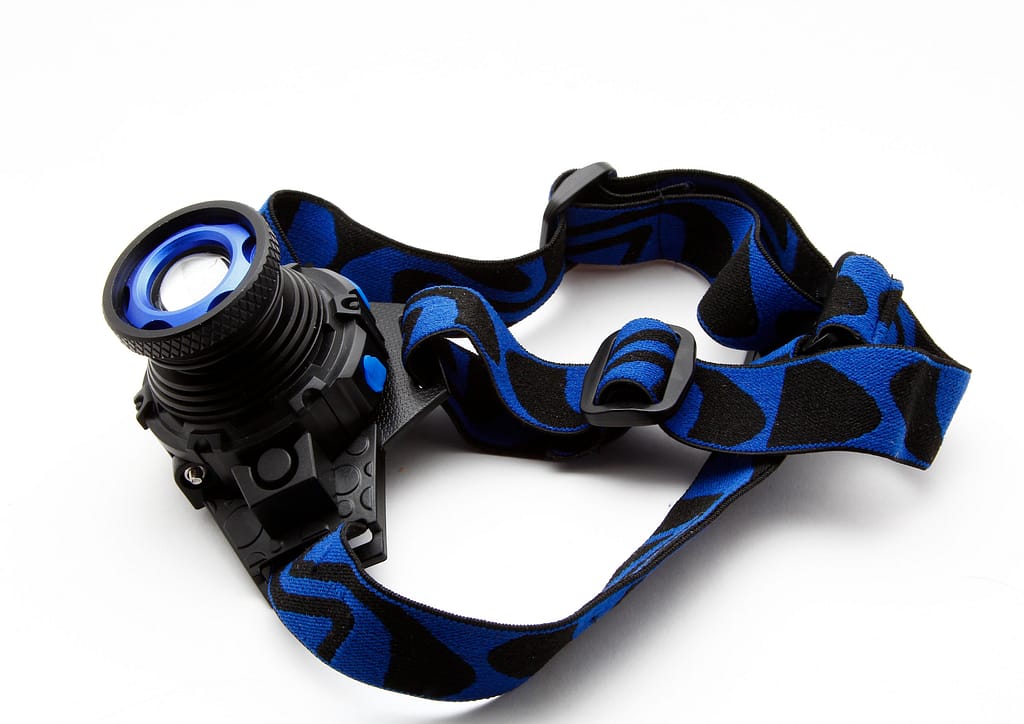 It can get dark early in the mountains, so it's a good idea to bring a headlamp or flashlight.And it can also be used in case of power outages.
Sunscreen and sunglasses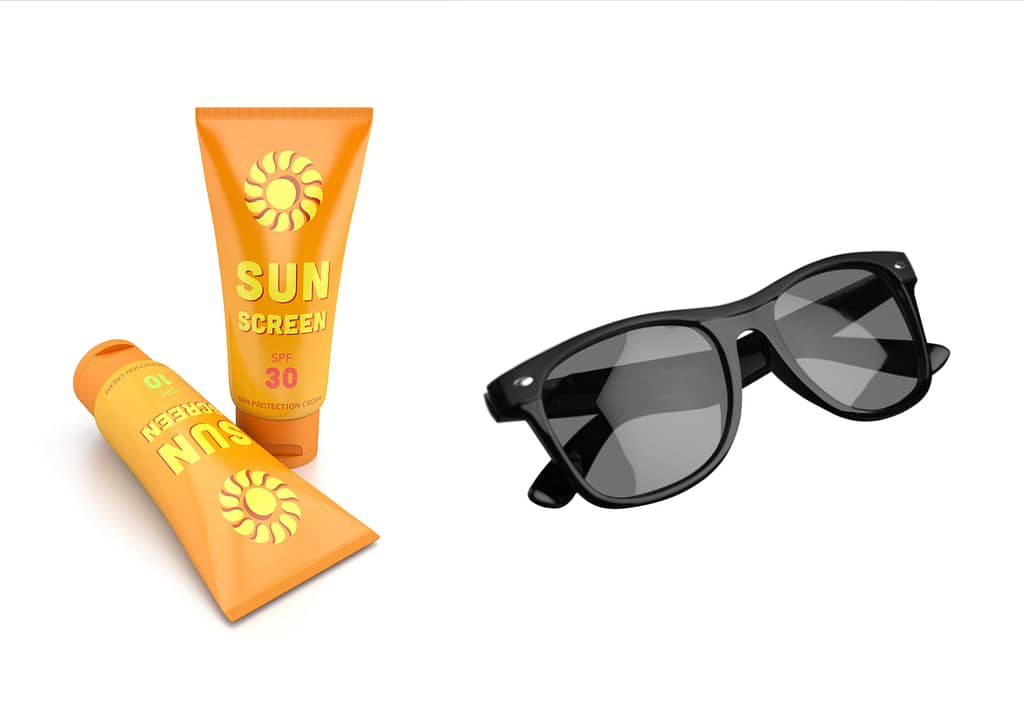 The sun is often intense at high altitudes, so bring sunscreen and sunglasses to protect your skin and eyes.
First aid kit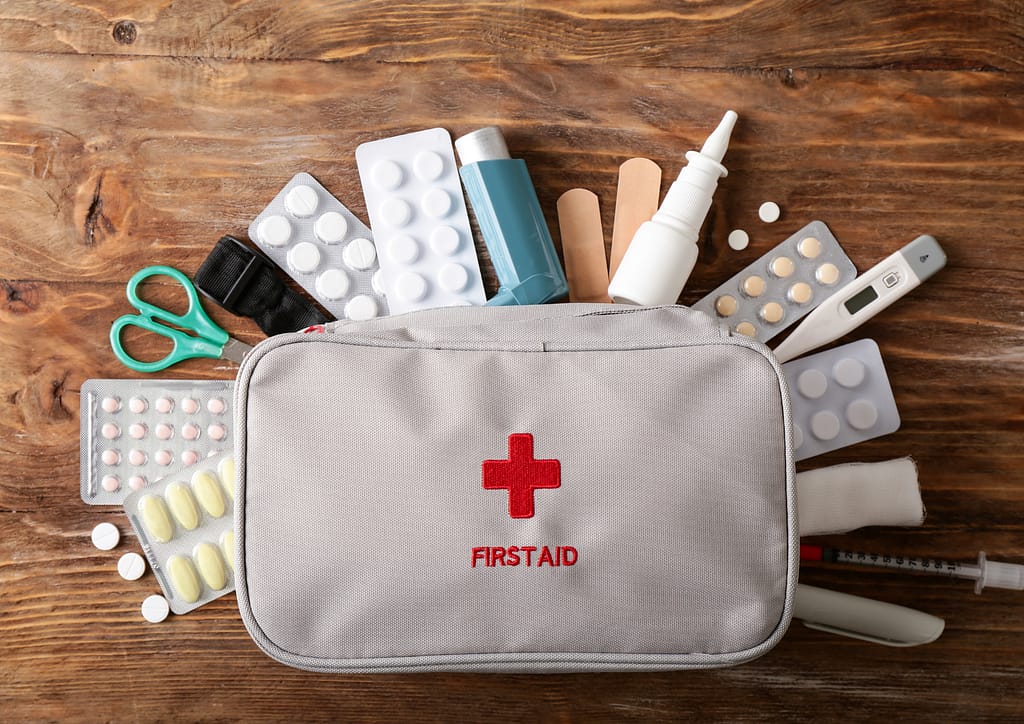 It's always a good idea to bring a basic first aid kit on any trek. And it must includes bandages, gauze, and pain medication.
Snacks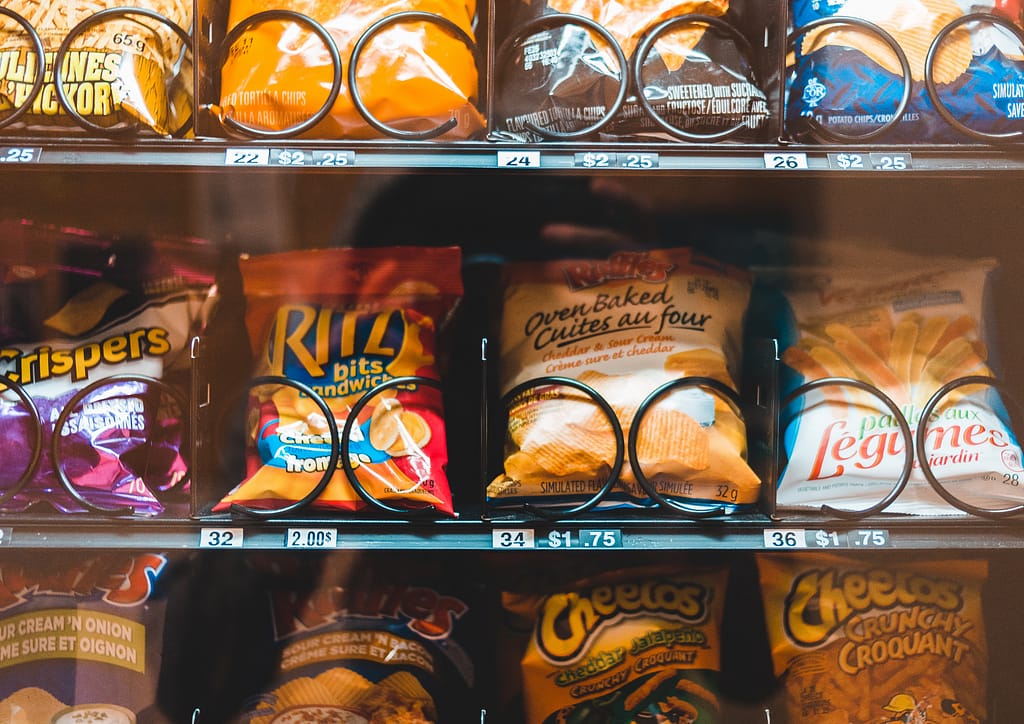 Bring snacks such as energy bars or nuts to keep your energy levels up during the trek.
Camera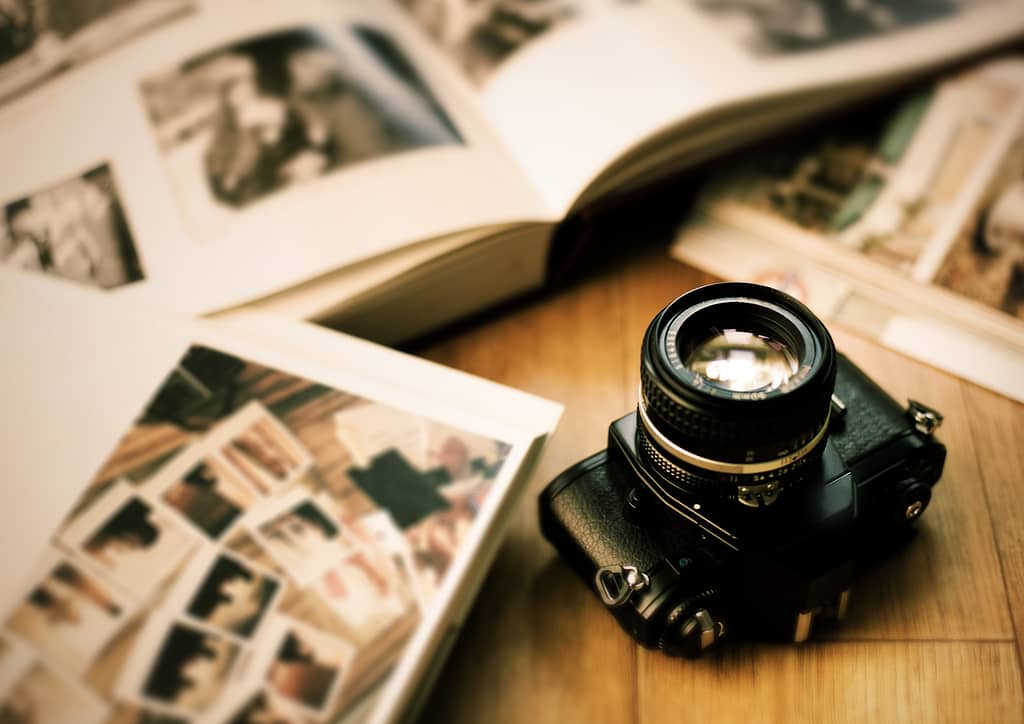 Don't forget to bring a camera to capture the stunning views along the way.
With these gears, it's sure that your trek to Gokyo Lake will be a once-in-a-lifetime experience.
FAQ
The trekking season begins in October and ends in May, and it's suitable for beginners and experienced hikers alike. However, it would be best to be physically fit to endure high altitudes, cold temperatures, and long days of hiking on uneven paths.
A guide can be helpful on a Gokyo Lake Trek, as they are often local and can provide insight into the region's culture, customs, and stories. They also know how to get around safely and efficiently, making it easier for travelers to do their hikes confidently.
Many guesthouses offer delicious meals, including local cuisines such as Dal Bhaat and traditional Sherpa stew. Additionally, you can find snacks like nuts, candy bars, and energy bars along your route.
The required equipment for the trek includes turdy hiking boot, warm clothing layers (fleece or down jacket), rain gear, a hat and gloves, sunglasses, and sunscreen. You'll also need a sleeping bag rated for temperatures below freezing point.
Altogether, there are 19 lakes in Gokyo ranging from an altitude of 4,600 and 5,100 meters above sea level.
Yes, Gokyo Ri offers a majestic view of Mount Everest and other beauties like Cho Oyu and Ngozumpa Glacier.