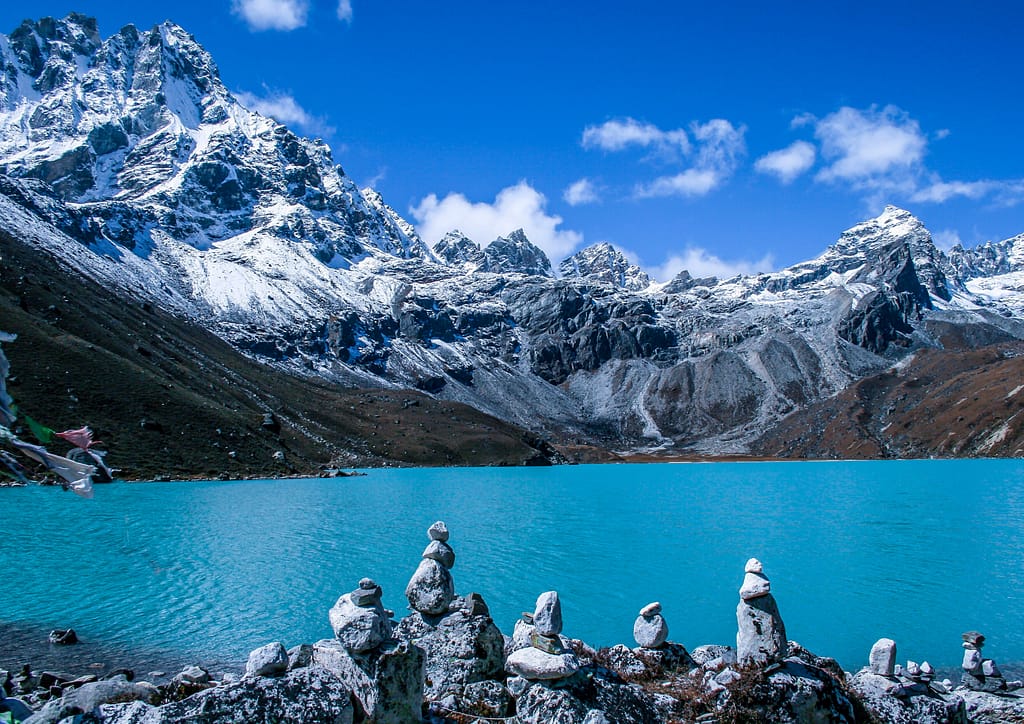 Are you an adventurous trekker? Do you want to go for Gokyo lake trek? If your answer is yes to both, we bring insight into the Gokyo Lake trek cost. Nepal is home to several trekking destinations, from Annapurna Base Camp to Everest Base Camp. And when it comes to the beauty of lakes, there are several attractive lakes in the country, including Shey Phoksundo, Tilicho, Panch Pokhari, Rara, and more. Trek to these lakes is considered one of the best experiences anyone could dream of.
And Gokyo Lake does not come second on the list. It has so much to offer, from the natural beauty, views of majestic mountains, traditional villages, and hospitable people. If you pick any subjects that prevail in the Gokyo Region, you will believe your hike will be worthwhile.
But what about the cost? How much budget is required to kick off Gokyo Lake Trek? Well, we have prepared this draft to help you know about the cost of the Gokyo Lake Trek.
You might also like:
Introduction to Gokyo Lake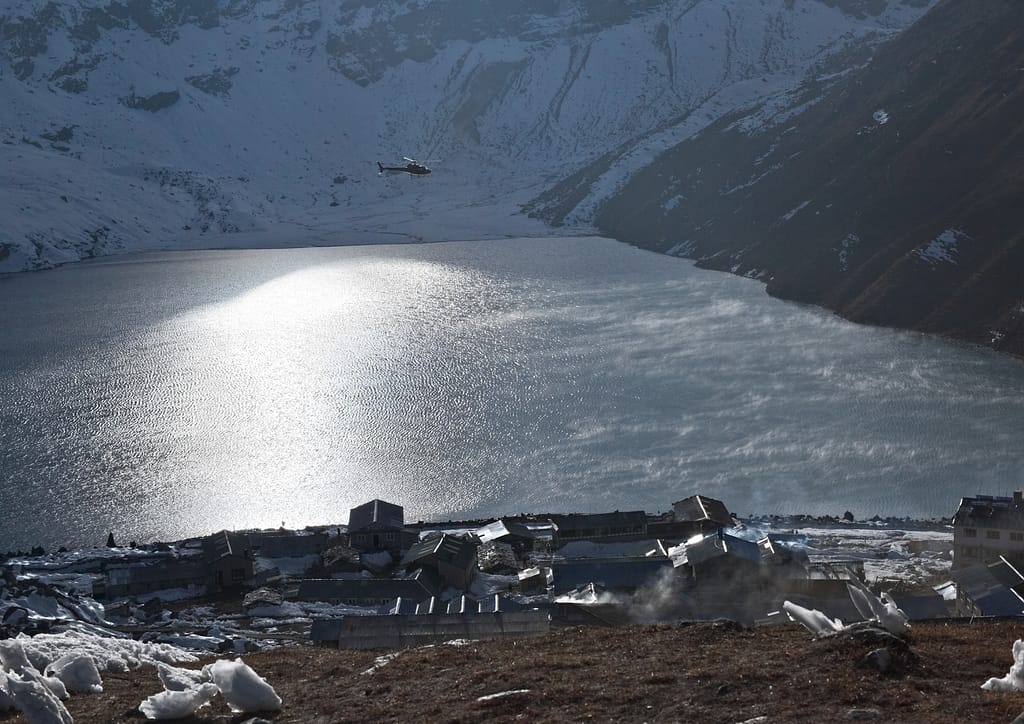 Gokyo Lake is a high-altitude freshwater lake in the Sagarmatha National Park of Nepal. It is located at an elevation of 4,700 meters (15,400 feet) above sea level and is part of the Gokyo valley. The lake is fed by the Ngozumpa glacier, the largest glacier in Nepal, and is a popular destination for trekkers and mountaineers visiting the region.
It is surrounded by peaks such as Cho Oyu, Gyachung Kang, and Makalu, some of the world's highest peaks. The lake is also home to several Buddhist monasteries, including the Gokyo Tengboche Monastery, located on the lake's eastern shore.
The lake is a part of the Sagarmatha National Park, a UNESCO World Heritage Site.
Gokyo Lake Trekking Itenary
Lukla – Phakding
Phakding To Namche Bazaar
Namche To Dole
Dole to Machhermo
Machhermo To Gokyo
Gokyo To Machermo
Machermo To Namche Bazaar
Namche To Lukla
Lukla To Kathmandu
How Much Does Gokyo Lake Trek Cost?
The cost of the Gokyo Lake Trek depends on several factors, including the length of the trek, the time of year, the type of accommodation you choose, and any additional activities or services you may want to add on.
Some of the main costs to consider include the following:
Permits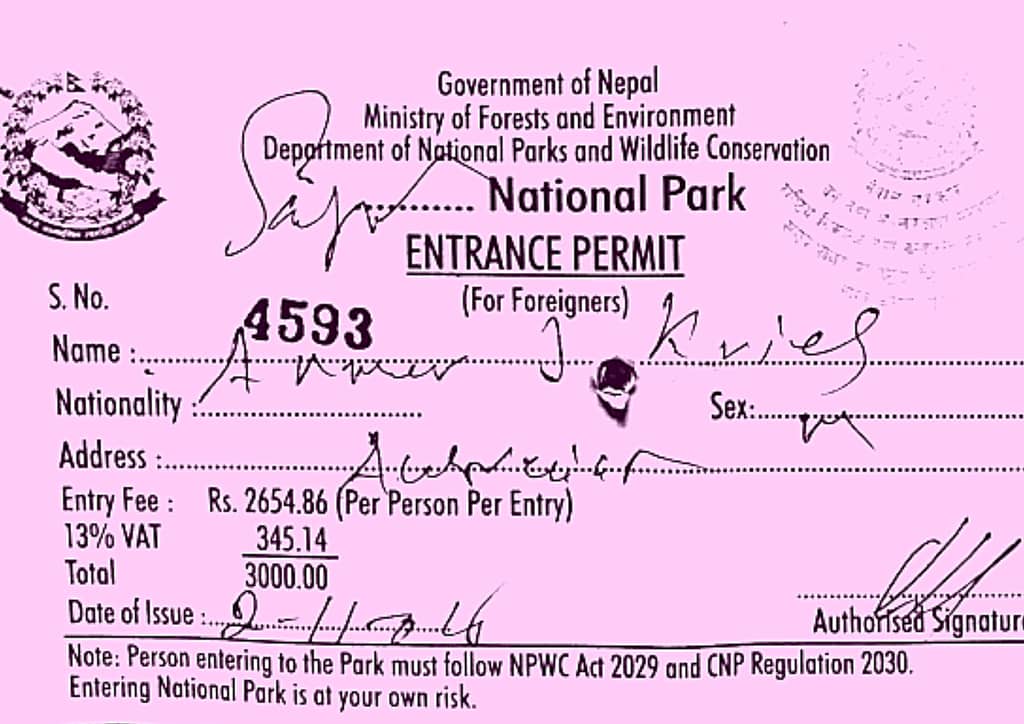 To trek in the Gokyo Lakes region, you must purchase a Sagarmatha National Park permit and a TIMS card (Trekker's Information Management System). The cost of these permits varies depending on the time of year and your nationality, but on average, you will need to pay around $30-35 for the parking permit and $20 for the TIMS card.
Guides and porters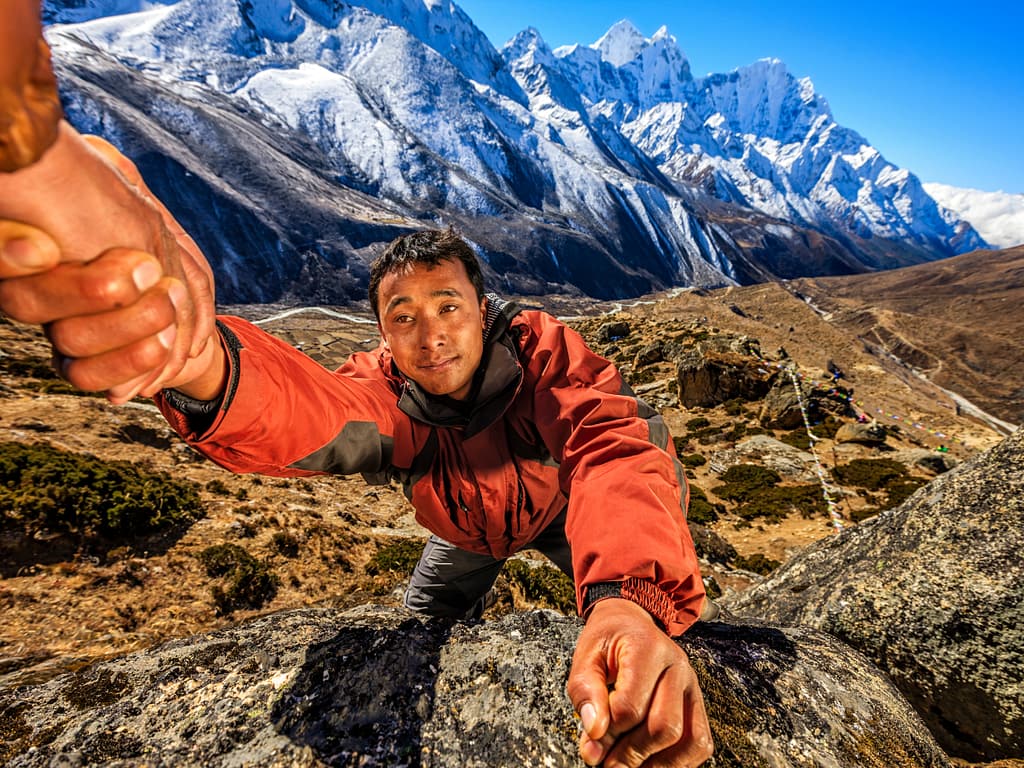 If you are planning to hire a guide or porter, you will need to factor in their fees. The cost of hiring a guide or porter will depend on their experience level and the trek's length.
An essential guide or porter will cost around $25-30 per day, while more experienced guides and porters may charge more. In addition, a guide or porters can be helpful for you to communicate with the local people and learn more about the trekking route.
Accommodation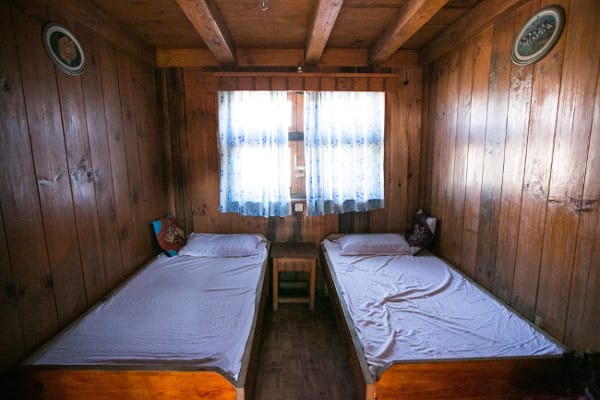 You will need to pay for accommodation along the Gokyo Lake Trek. Prices vary depending on the accommodation type, but you can expect to pay around $10-15 per night for a basic guesthouse and $20-30 per night for a more comfortable lodge.
During the trek, you can also find several tea houses and homestay services where you can stay overnight, and they charge less comparatively.
If you are planning to go camping by yourself, do not forget to bring your equipment like camping tents, personal gas cylinders, food, and utensils.
Meals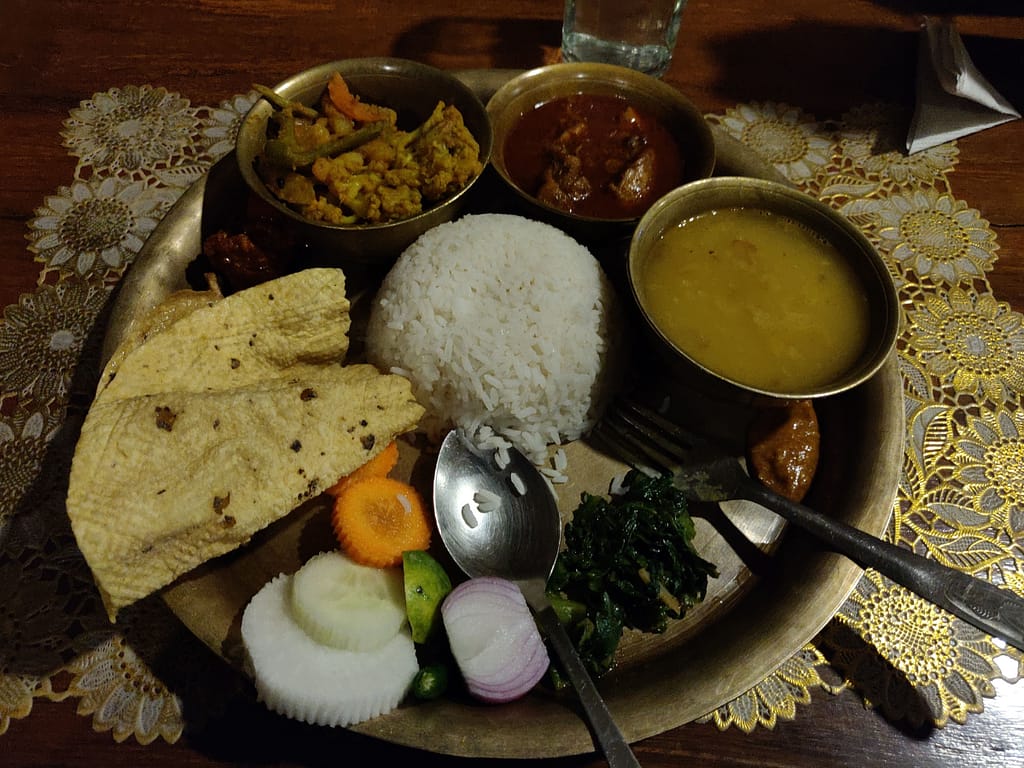 The cost of meals along the trek will also vary depending on your preferences and the accommodation you choose. You can expect to pay around $5-10 for a basic meal in a guesthouse and about $10-20 for a more substantial meal in a lodge.
You will experience the taste of traditional Nepali food Dal Bhaat and Dhindo. If you are staying in Homestays, you will be able to get groomed in a Traditional Nepali Kitchen.
Transportation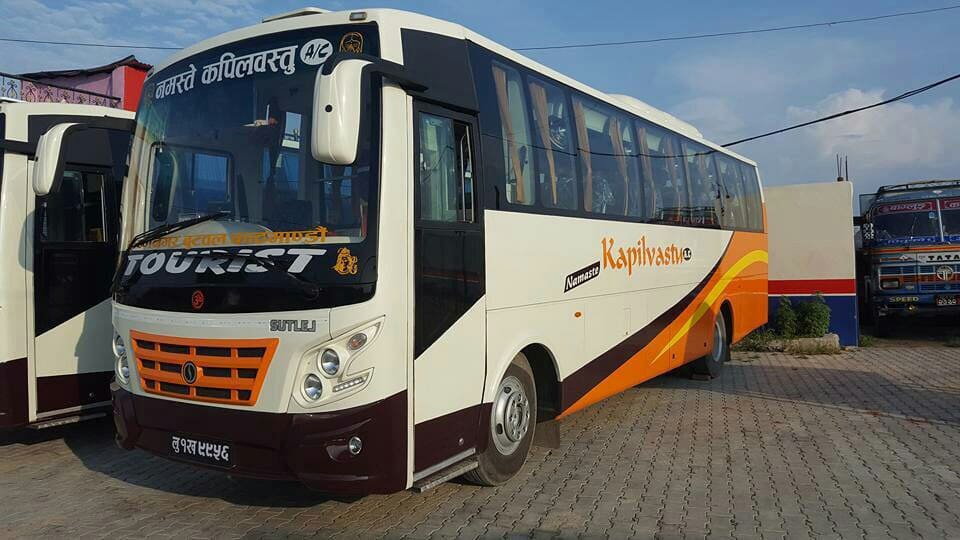 If you are flying into Lukla to start your trek, you will need to factor in the cost of flights to and from Lukla. Flights from Kathmandu to Lukla cost around $150-200 each way.
Overall, the cost of the Gokyo Lake Trek will depend on your preferences and how much you are willing to spend. A basic trek with basic accommodation, meals, and transportation will cost around $600-800, while a more luxurious trek with more comfortable lodges, private guides, and additional activities could cost significantly more, over $1000.
How to Save Money on the Gokyo Lake Trek?
Here is how you can save money on the Gokyo Lake trek:
Travel during the off-season
Trekking in Nepal during the peak season (September to November and March to May) tends to be more expensive. Consider going during the shoulder season (December to February) when there are fewer tourists and prices may be lower.
Hire a local guide
Local guides are often less expensive than hiring a guide from a foreign company.
Bring your gear
Renting gear can add high costs to your trek. Consider bringing your sleeping bag, trekking poles, and other essential items to save money.
Stay in local guesthouses
Hotels and lodges in the Gokyo region tend to be more expensive than local guesthouses. Consider staying in a local guesthouse to save money on accommodation.
Eat local food
Western-style food is generally more expensive than local food. Consider eating local dishes, such as dal bhat (a Nepali rice and lentil dish), to save money on food.
Trek independently
Hiring a tour company to organize your trek can be expensive. Consider trekking alone and arranging your transportation, accommodation, and permits to save money.
What to Consider Before Planning a Gokyo Lake Trek
Get to know the things to consider before planning a Gokyo Lake trek:
Physical fitness
Gokyo Lake trek is a moderate to challenging hike that requires good physical fitness. You should be able to walk for 5-7 hours a day and be comfortable with high-altitude trekking.
Acclimatization
Altitude sickness is a common issue during high-altitude treks. It's essential to allow your body to acclimatize to the thin air by taking rest days and ascending gradually.
Trekking equipment
Make sure you have the proper equipment for the trek, including warm and waterproof clothing, good quality trekking shoes, a sleeping bag, and a trekking pole.
Permits
You will need to obtain a TIMS card (Trekkers' Information Management System) and a Sagarmatha National Park permit to trek in the Gokyo region. These can be obtained through a trekking agency or in Kathmandu.
Insurance
Make sure you have adequate travel insurance that covers trekking and high-altitude activities.
Season
The best time to trek to Gokyo Lake is from September to November and from March to May. The weather is dry and clear during these seasons.
Overall, Gokyo Trek is an incredibly satisfying trek for anyone. As per the price, your hike will be worth it since you will love everything this trek offers. And coming to the cost, if you are looking for a moderate trek, you should be bound with the budget allocation of 600 to 800 dollars and if you are looking for a luxurious trek, try to raise your budget over 1000 dollars.