The Everest Base Camp trek is one of the most popular treks in the world, well known for its spectacular views, stunning scenery, and cultural diversity, offering you an opportunity to explore the Himalayas from a completely different perspective. Still, it's also one of the most expensive.
The closest you'll ever have a chance to see Everest, the tallest mountain in the world, is by visiting the Everest Base Camp, which is many ways more affordable than reaching the summit of Everest itself.
The trek cost can be quite high, depending on where you go. The best way to find out the cost of doing the trek is to contact an operator who offers trekking services to a number of different regions.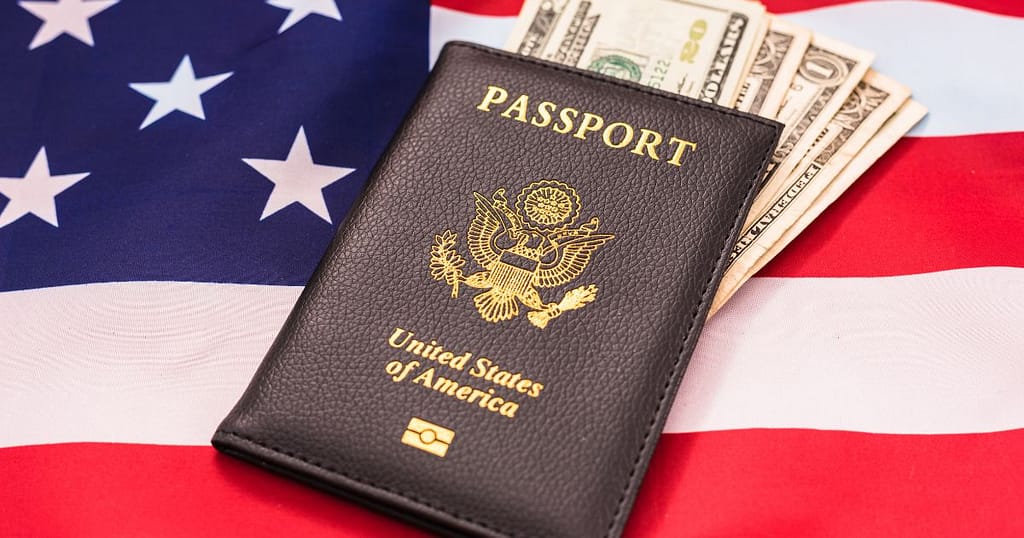 If you do the trek, you should be aware of a few things before you start. Firstly, the price of doing the trek will depend on where you do it and how long you spend on the trek. Secondly, there are a lot of different factors that affect the cost of the trek. These include the type of accommodation, the number of people in your group, the time of year you go, the duration of your trip, the number of days you spend in Nepal, etc.
So here I will discuss everything you need to know about the cost of Everest Base camp trekking.
You may also like:
The Cost of Doing the Everest Base Camp Trek
Generally speaking, the Everest base camp trek costs anywhere between $1500 to $5000 depending on how you plan the trek. The cost may vary depending on how you are going if you are going in a group or solo, if you are traveling via guides, or if you are managing all by yourself.
If you plan luxurious trekking packaging and return by helicopter, it will cost a lot more, around $3000 -$10000.
The total cost of trekking is dependent on the trekkers. So, we cannot directly draw any conclusions to give some conclusive prices. Price ranges from cheap or low to luxurious depending on your budget and needs.
Below here are some of the prices of trekking via different option
Traveling alone
Traveling alone will generally cost you the least amount of money. On average, traveling alone in an EBC camp costs around $800 to $1300. Your journey's cost will depend on whether you want a porter or carry your belongings.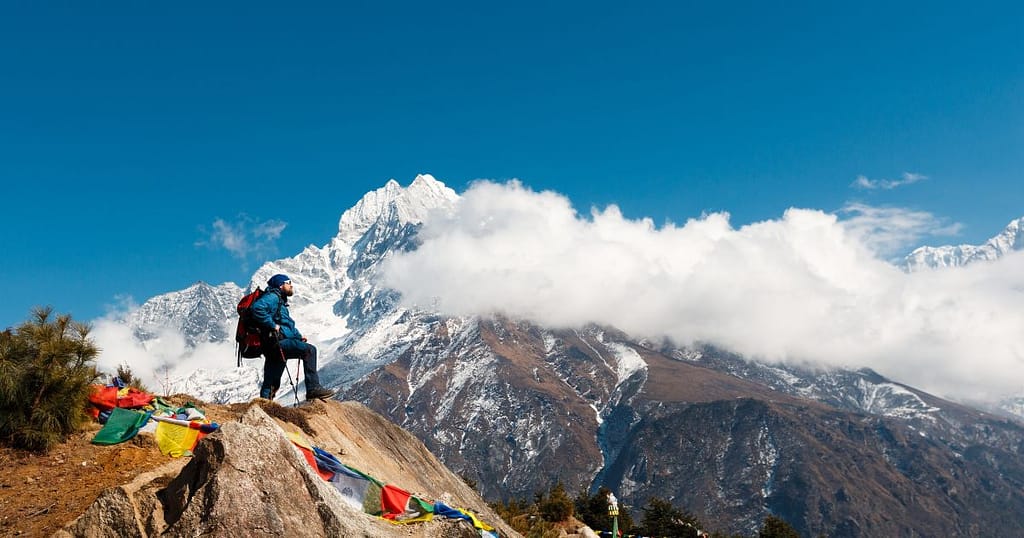 Traveling with an International travel agency:
The cost of traveling with an international travel agency is generally more expensive than if you were to travel by yourself or a local tour agency.
International agencies will charge you anywhere from $2000 to $5000 for the Everest Base Camp trek. The main reason for this high cost is because of the marketing and support they provide, which generally require a lot more manpower.
Traveling with a Local travel agency:
Traveling with a local agency is generally cheaper than with an international agency. Local agencies have fewer overheads and can pass on the savings to the customer. Traveling with a local agency is generally between $1500 to $2000.
Traveling with a group:
If you are planning to trek with a group, then the cost will be cheaper than if you were to trek alone with an agency. The cost of trekking with a group is generally between $800 to $1200. The main reason for this is that the cost is shared amongst the group members.
As you can see, there is a big range in prices depending on how you travel. The best way to save money is to trek by yourself or with a group.
Cost Breakdown
Flight to Kathmandu, Nepal
The first thing that will cost you money is the flight ticket to Nepal. The cost will vary depending on which country you are coming from. For e.g., From India to Nepal, a flight ticket is around $100-$150, whereas the cost of a flight ticket from the USA to Nepal is $2000-$3000 round trip. You will save money if you travel alone. If you are traveling via a travel agent, they will help you get the tickets for a little cheaper.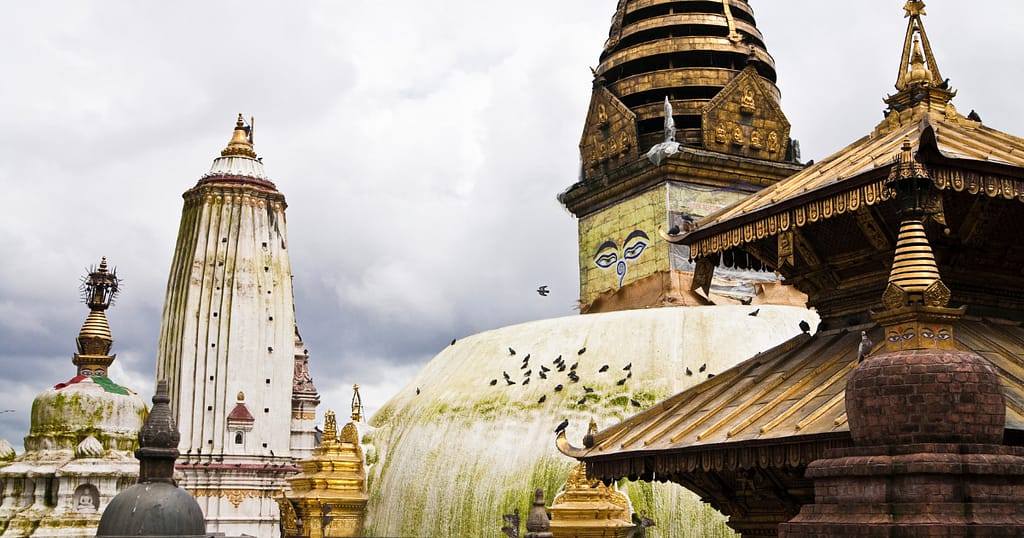 Visa
You first need to consider the visa and permit to go on a trek to Everest base camp. If you're an Indian passport holder, there's no need to get a visa for Nepal, and you only have to spend on a permit. Every other country will have to pay for the visa and the permit. 
Cost of visa for 15 days- $45
Cost of visa for 30 days-$50
Cost of visa for 90 days- $150
Permit
For trekking in the Everest base camp trek, you will need to get two permits: Sagarmatha National Park Entry Permit and Khumbu Pasang Lhamu Rural Municipality entrance permit.
Sagarmatha National Park Entry Permit
Sagarmatha National Park Entry Permit will cost you around $20 per person, and you get it either in Lukla or Monjo.
Khumbu Pasang Lhamu Rural Municipality entrance permit
The Khumbu Pasang Lhamu Rural Municipality entrance permit will cost you around $30, and you can purchase it in Kathmandu or Mono.
In the past, a TIMS ( Trekkers' Information Management Systems) card was also needed, but now you don't need to get one.
Cost in Kathmandu, Nepal
Once you arrive in Kathmandu, you will need a few things, like food, transportation to your hotel, and accommodation. Generally, people only stay in Kathmandu for a day or two and then go to Lukla. Kathmandu is pretty cheap, and everything is pretty accessible here. You can buy anything that you need, like medicine, gear, equipment, food, etc, easily. 
Accommodation in Kathmandu
There are different types of accommodation you can get according to your needs. If you want cheaper accommodation, you can find one or an expensive one you can get that too. You can find a place to stay in Kathmandu easily, but it is advisable to book a room so you do not have to go around trying to find a room to stay in.
You can just come to Nepal, take a taxi, bus, or other modes of transportation, or your hotel may have a pickup service too then you don't even have to bother finding transportation. You can get a room as low as $20 a night to $300 a night. Hence you can get the hotel at your price and need it easily.
Food
In Kathmandu, you can get a wide variety of food choices. You can find food from different countries, or you can enjoy traditional Nepalese food, just like in accommodation you can get food for a very low price to very expensive. But overall, if you don't go to a fancy restaurant, around $10-$20 a day is enough.
Transportation
Once you come to Kathmandu, I recommend people stay for at least a day. Why? Because there are so many amazing places in Kathmandu valley. There are seven UNESCO world heritage sites in Kathmandu, and the best part is you could probably visit not all but almost all the sites in just a day. So, to see all these places you will need transportation.
You can take a taxi, or you can use a public bus, tempo, or microbus. Taxi fare is more expensive than other transportation, but it makes traveling a little easier, so I recommend you to take a taxi as in public transportation there is a high chance of the bus being super packed and you might not have a good time traveling in such a full pack vehicle. So, taking a taxi will cost you around $20-$30.
One thing to know is if you travel via a travel agent, then depending on your contract, you may not have to spend any money on accommodation, food, or transportation. It will all be included in the trip.
Insurance
Most tour operators don't offer personal travel insurance, but it's not a huge expense. We recommend that you take out travel insurance that covers cancellation and lost luggage, an insurance policy that covers injuries and medical expenses, and evacuation. You will also need to find an insurance provider to cover you for trekking up to 6,000m. This will be a 30-day insurance policy which will cost around $150.
Flight to Lukla
The cost of the flight from Kathmandu to Lukla is around $177 for one way and 354 for round trip.
Make sure to book the flight in advance because you may not get the flight ticket at the time or it may be costly. So, buying it in advance will be cheaper and hassle-free.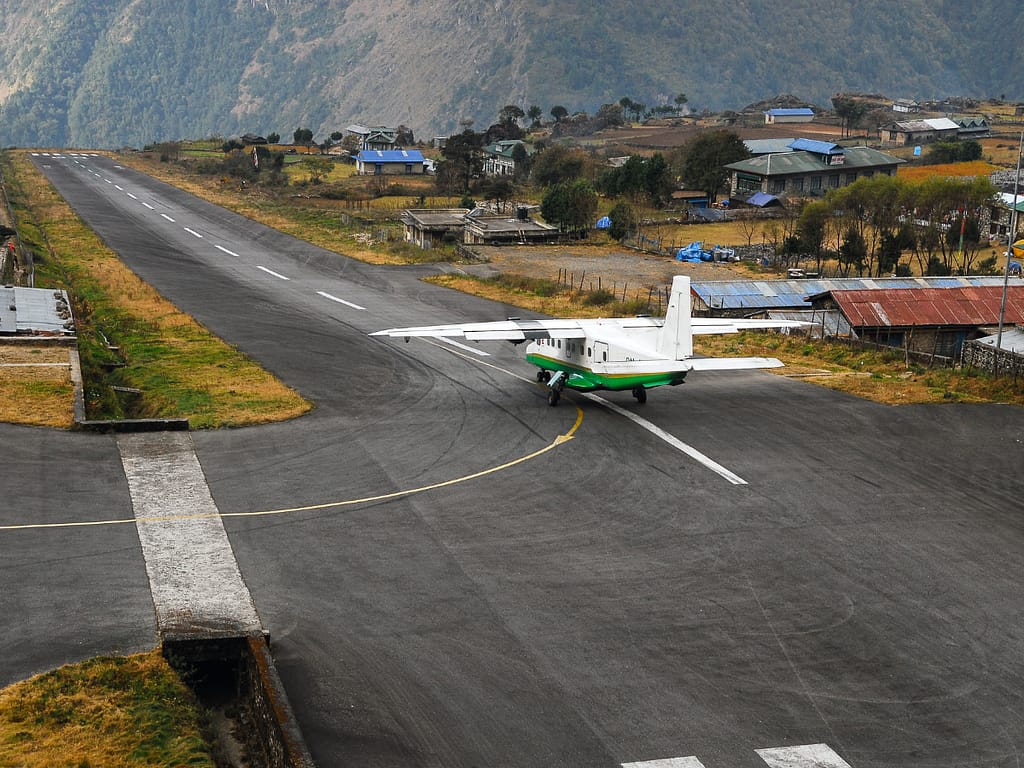 Of course, if you want to save money, you can take the bus or jeep to Jiri and walk to Lukla, which will be cheaper than flying to Lukla, but it will take more days. So, I recommend taking the flight if you don't have too much time.
Accommodation in Everest region
Now you have reached Lukla, your trekking journey begins from here, so you need to spend money on accommodation. As the Everest base camp trek is a popular trekking destination, you can find a wide variety of tea houses, some cheap and some expensive and luxurious.
It will take 7-8 days to reach EBC. So accommodation is around $10-$15 a day, but if you stay in a luxurious one, it will be around $30-$50 a day. The price will only go up once you start hiking because the higher the altitude you go, the more expensive things become hence the accommodation price too.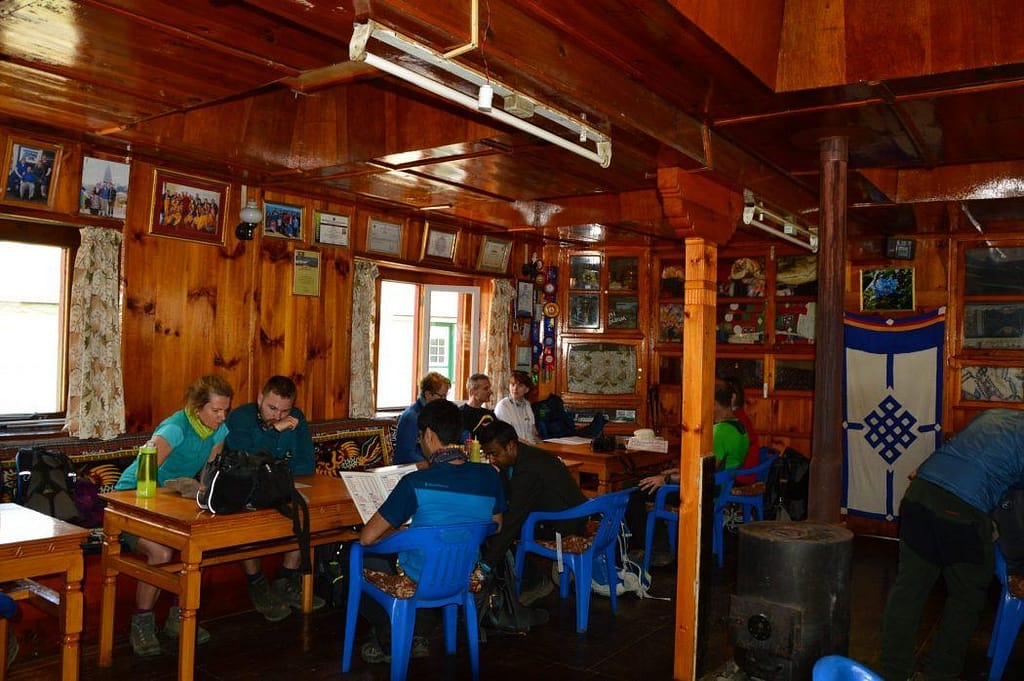 Remember that the room is quite cheap because they expect you to eat food in the same tea house, and if you don't, you have to pay some additional cost. Once you reach the EBC and you need to return too, you will have to spend 7 days of accommodation again. Hence you expect to spend around $140-$200 on accommodation.
On the other hand, if you want, you can take a helicopter to fly back, but that will be an additional cost.
Food and Water
Like the accommodation, the food will also become more expensive the higher your altitude.
The carb-heavy meal Dal Bhaat is the most staple food you will find along the trail, and the price at the start of the trek begins from $5 and can reach up to $20 at Gorak Shep.
Likewise, it is no different for bottled water. One liter of bottled water will cost $1 and go as high as $4. On average, the daily food and water cost will come to around $30 to $40.
The most traditional trek food is Dal Bhaat with curry and pickles. But you can enjoy a variety of cuisines at standard tea houses in the lower altitude region.
Dal Bhaat is the cheapest item to eat on the trail, and it can cost around $5 at lower altitudes and go up to $15 at higher altitudes.
Guides
The guides are one of the essential things to have while on a big trek like the Everest base camp trek. When you are trekking in Nepal, having a guide is always helpful. They are, first, native speakers of the local language, and second, the tea house owners know them. These travel guides will enrich your trek. The guides' expertise will ensure your safety on your trip to Everest Base Camp. Guide costs around $30-$35 a day.
Porters
A porter is a person who carries your luggage, bag, etc, on the trek. It is very important to hire a porter when traveling or going on a trek as it helps you carry your luggage easily and safely. Porter can be hired either through the local travel agent or directly from the hotel where you are staying.
You should hire a porter who is experienced and well-trained. He/she should have a good sense of humor. Porter can be hired in different packages. You can also get them to carry your baggage for a fixed period of time. Porters cost $25-$30 a day.
Other Costs
There will be separate other costs too some of them are:
Charging
You might need to charge your devices like your mobile phones, cameras, etc. The cost of charging is around $1-$2 per hour.
Tips
Tipping is a must in Nepal. You should tip your guide and porter at the end of the trip.The average price for tips is around $10-$40.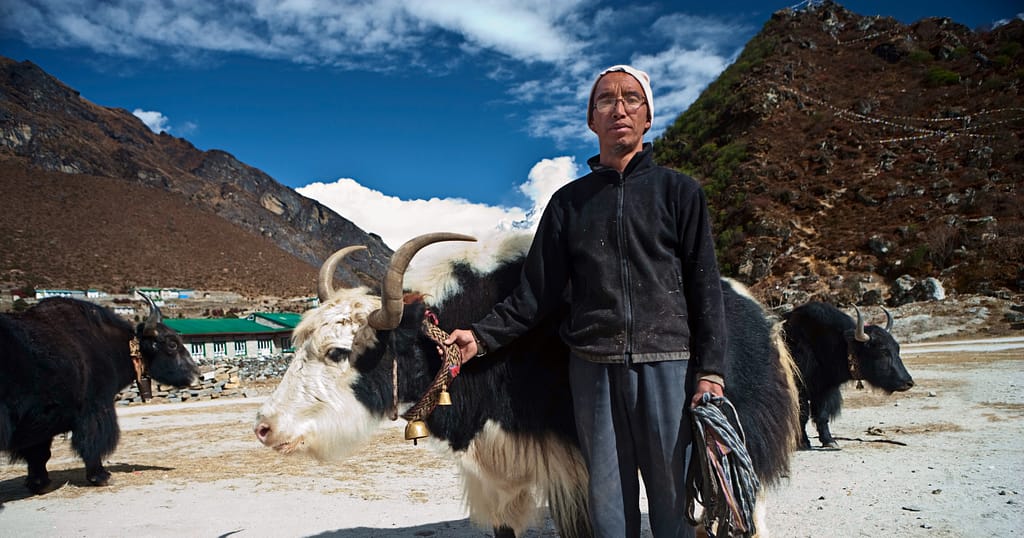 Conclusion
Everest Base Camp Trek is an amazing and once-in-a-lifetime experience. The cost of the trek might seem like a lot, but it is worth every penny. The cost includes your food, accommodation, equipment, clothes, guide, and porter.
You can also cut down on some costs by preparing your own meals and carrying your own equipment. You can also trek in a group to reduce the cost. I hope this article was helpful and that you have a great time on your Everest Base Camp Trek.