When the majority of individuals consider a trek to Everest Base Camp, the initial thought is typically the intense challenge and potential hazards associated with the expedition.. While the difficulties of the journey are often highlighted. It is not commonly known that trekking to Everest Base Camp is an immensely satisfying experience. It provides travelers with a rare chance to discover one of the most awe-inspiring and picturesque locations on the planet. Here are eight reasons why it is worth contemplating embarking on the trek: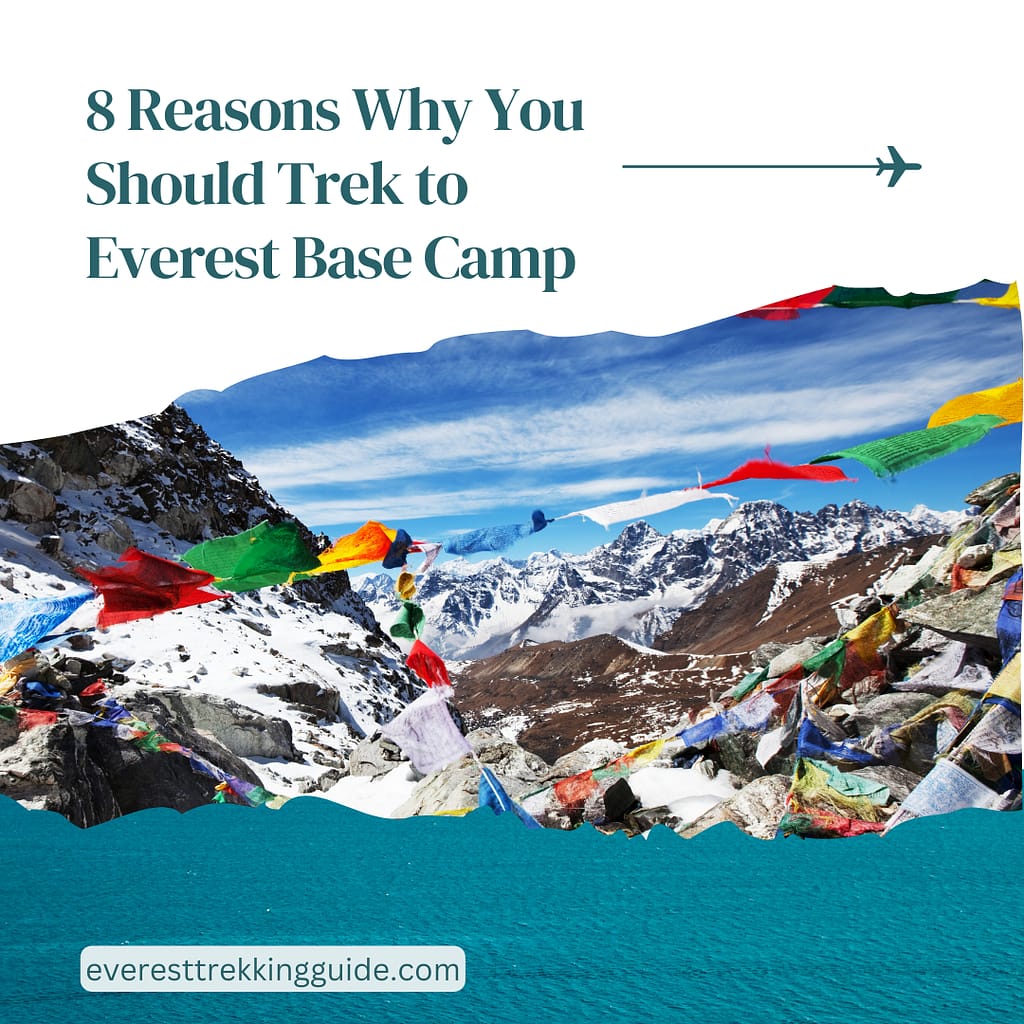 You may also be interested in:
1. To explore the Sagarmatha National Park
Nepal's Sagarmatha National Park is a beautiful and serene area that allows trekkers to explore its natural wonders. The park was created on July 19, 1976. It currently covers an area of 1,148 km2 (443 sq mi) in the Solukhumbu District. It is part of the Sagarmatha Biosphere Reserve, established in 2002 and includes the park's buffer zone.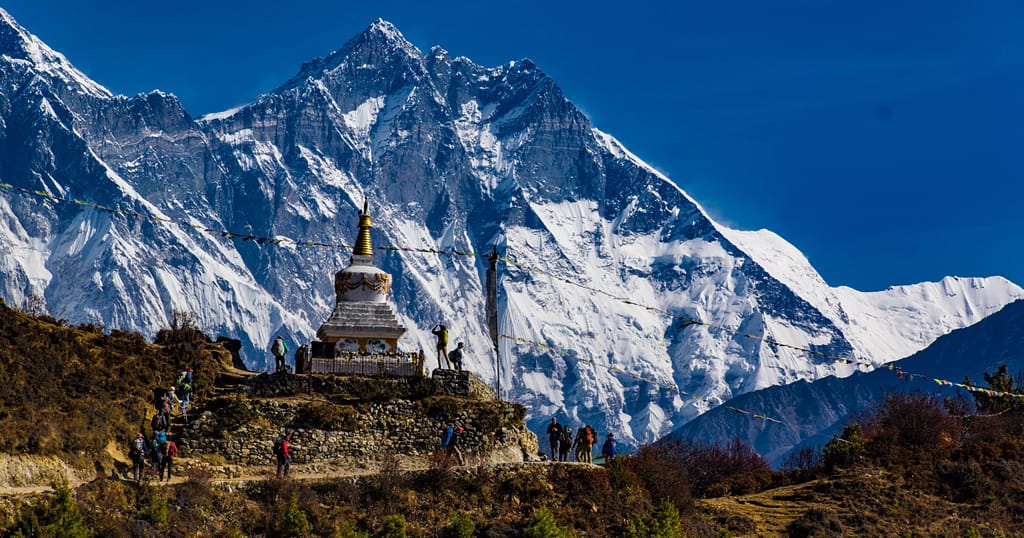 The park is dominated by Mount Everest. But it also includes several other notable peaks such as Lhotse, Cho Oyu, Makalu, and Ama Dablam. The region around Everest is home to some of the world's rarest flora and fauna. Animals that can be found here include the Himalayan tahr, musk deer, snow leopard, red panda, and various birds such as the Impeyan pheasant.
It is open all year round. The best time to visit is from October to November or March to May. Sagarmatha National Park is a popular destination for trekkers and climbers, and several routes lead through the park to the Everest base camp.
2. To see the world's tallest mountain
Everest is the world's tallest mountain, and trekking to its base camp is an opportunity to see this magnificent natural wonder up close. At 8,848 meters (29,029 ft), Everest has been beckoning adventurers from all over the world to attempt to climb it since it was first summited by Edmund Hillary and Tenzing Norgay in 1953.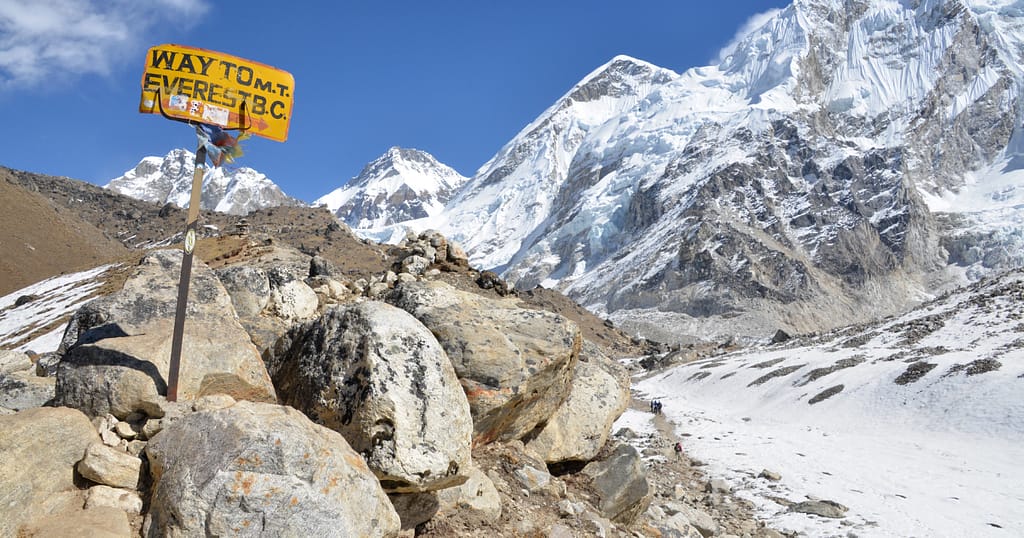 As more people have become interested in adventure travel. Despite its difficulties, trekking to Everest Base Camp has become increasingly popular in recent years. The trip offers travelers stunning views of Everest and the surrounding Himalayan mountain range.
Trekkers who make it to base camp will have the opportunity to see the mountain up close. They will also be able experience some of the world's highest altitude conditions. This is a once-in-a-lifetime opportunity to see one of the most famous mountains in the world.
3. To meet the local Sherpa people
The Sherpa people are an ethnic group living in Nepal's Everest region. They are known for their hardiness and skill in mountaineering and have been working as guides and porters on Everest expeditions for many years.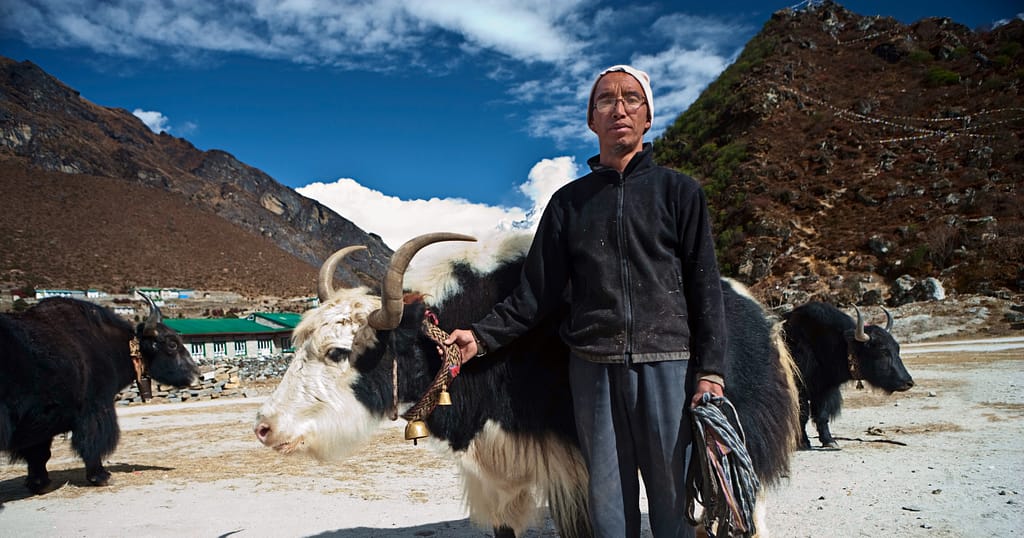 Trekking to Everest Base Camp is a great opportunity to meet and interact with the local Sherpa people. Many of the trekking routes go through villages where Sherpas live, and some several guesthouses and lodges are owned and operated by Sherpas.
Spending time in these communities gives trekkers a chance to learn about Sherpa culture and see first-hand how these friendly people live. The Sherpa people are essential to the Everest experience, and getting to know them is one of the journey's highlights.
4. To see the world's highest monastery
The Rongbuk Monastery is located at the foot of Mount Everest and is the highest monastery in the world. It was built in 1902 by a Tibetan lama named Ngawang Tenzin Norbu and is currently home to around 30 monks.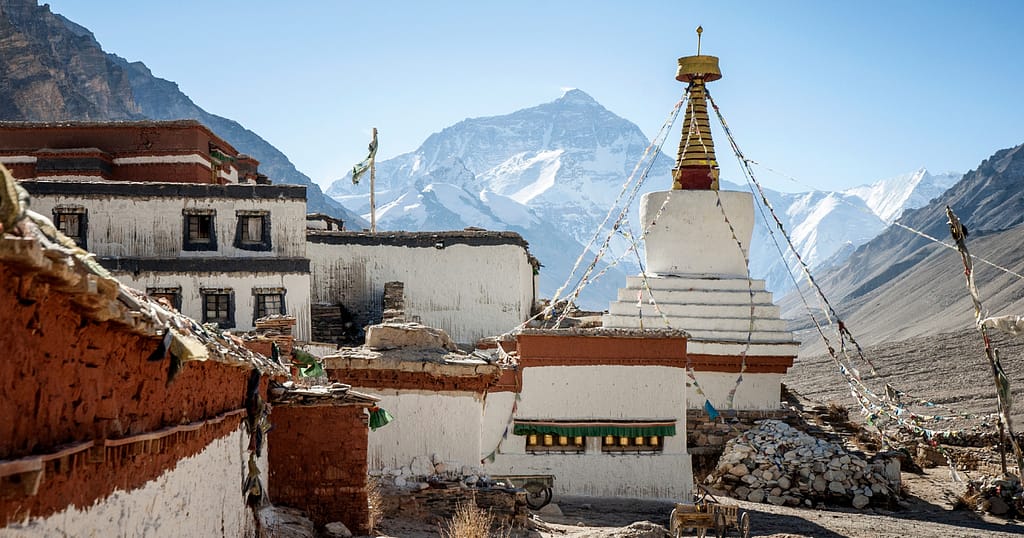 The monastery offers stunning views of Everest and is a great place to learn about Tibetan Buddhism. Trekkers who visit the monastery will have the opportunity to explore its temples and meet its resident monks. The experience of visiting the world's highest monastery is an unforgettable one.
5. Teahouses and lodges
There are many teahouses and lodges along the trekking routes in Sagarmatha National Park. These provide basic accommodation and food for trekkers, and are often located in picturesque settings.
Staying in a teahouse is a great way to meet other trekkers and get a taste of local hospitality. Many teahouses have common rooms where travelers can socialize in the evenings; some even have TVs and Wi-Fi.
Several homestays are available in the park if you are looking for a more authentic experience. These allow trekkers to stay with a local family and learn about their culture and way of life.
6. Lukla Flight
One of the Everest trekking experience highlights is the flight from Kathmandu to Lukla. This short but scenic flight takes you through the Himalayan mountains, offering stunning views of some of the world's highest peaks.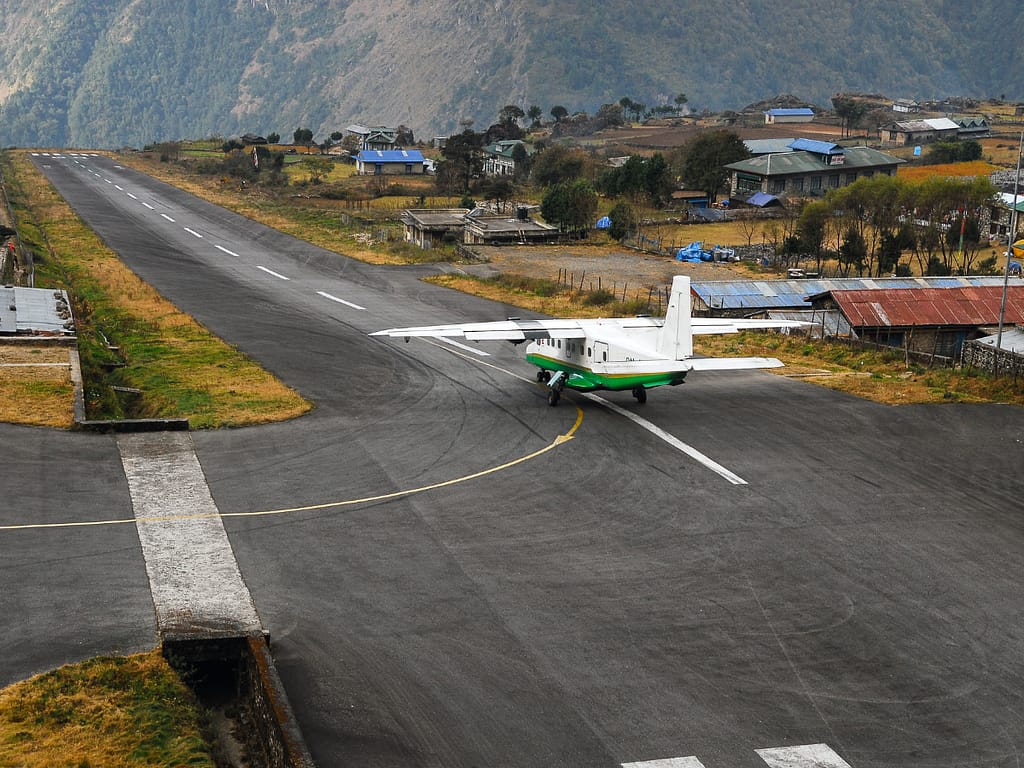 The Lukla airport is located at 2,860 meters (9,383 ft), and is considered one of the most dangerous airports in the world. It is surrounded by mountains, and has a very short runway that ends abruptly at a cliff.
Despite its dangers, the Lukla flight is an exciting experience that is not to be missed.
7. Kalapathar viewpoint
Kalapathar is a small hill near Everest Base Camp and offers stunning views of the mountain and the surrounding area. It is one of the most popular trekking destinations in Nepal and is a great place to watch the sunrise or sunset.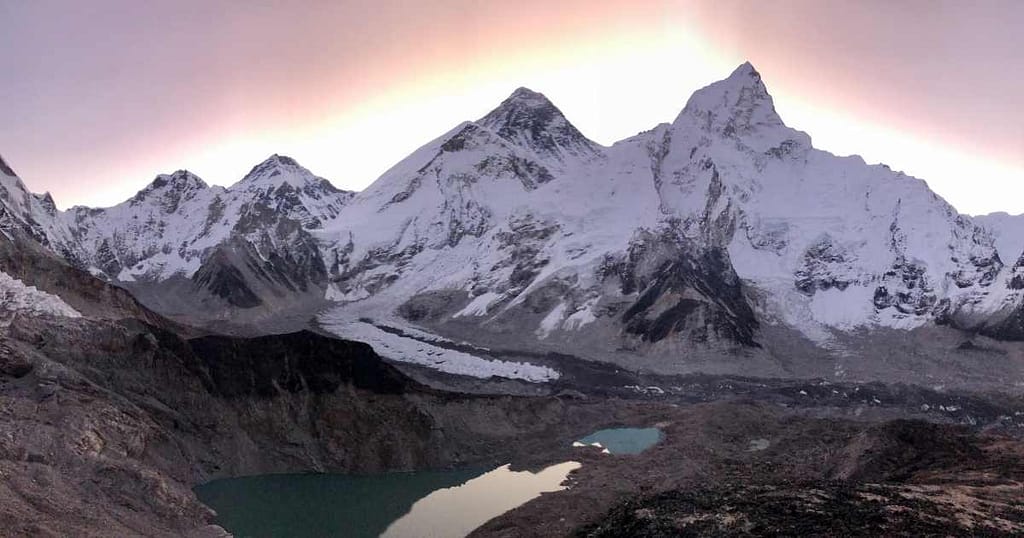 "Kalapathar" means "black rock" in Nepali and refers to the dark volcanic rocks covering the summit. These rocks absorb and reflect the sun's heat, making it one of the warmest places on the mountain.
Despite its name, Kalapathar is actually quite a beautiful place and is well worth a visit.
8. Namche Bazaar
Namche Bazaar is the largest town in the Everest region and is a great place to stock up on supplies or take a day of rest. It is located at 3,440 meters (11,286 ft), and has a wide variety of shops, restaurants, and hotels.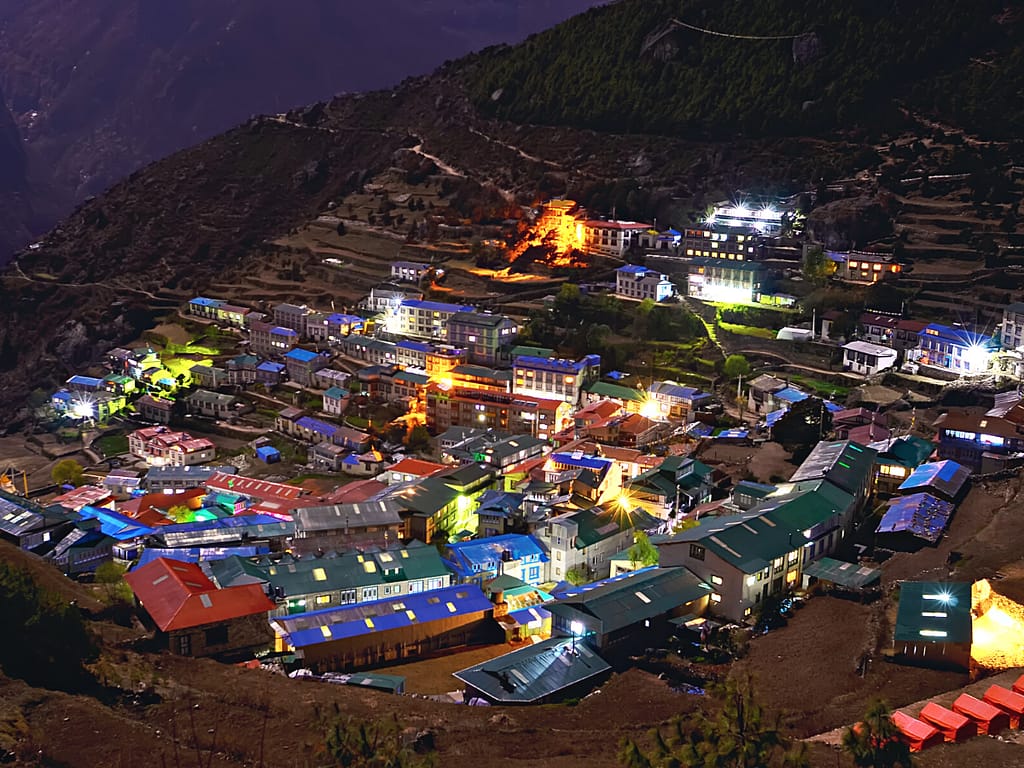 Namche is also home to the Sagarmatha National Park Visitor Centre, which is a great place to learn about the park and its history. Trekkers who are acclimatizing to the altitude can also take a day hike to Namche Hill, which offers stunning views of the town and the surrounding mountains.
Also read,
Conclusion
There are many highlights to the Everest trekking experience, from the flight to Lukla to the stunning views of Kalapathar and Mount Everest. These attractions make the journey well worth undertaking and provide travelers with memories that will last a lifetime. Whether you are looking to get a taste of Tibetan Buddhism or simply want to see some of the world's highest peaks, the Everest region has something for everyone.