It's a lifetime experience and accomplishment to trek to the Everest Base Camp, and it's also more doable than you might expect. Commercially guided teams have climbed Everest for years. As more climbers become aware of how feasible an objective it is, the Everest Base Camp trek's popularity has grown over the years.
However, the trekkers' main question is- "What should I pack in my first aid kit?" In response, we've provided a thorough list of what to pack for the walk, along with some tips and information.
You must carry a daysack, which you will always carry with you and which will hold your daily necessities, in addition to your kit bag. We advise you to have a backpack with a capacity of 30 to 40 liters.
You may also like:
You must be careful while packing for your trek because the total weight limit on your flight to Lukla is 15 kg, which includes both your kit bag and your day pack. Our recommendation is to pack only enough water for that day, as you will be able to rehydrate in Lukla, and pack any extra clothing you are wearing into your kit bag. Also, we advise you to bring your down jacket and trekking boots for the flight to Lukla.

We want to inform you that the information provided in this article is for informational purposes only, it should not be considered as medical advice. It is important to consult a medical professional before taking any medication mentioned in this post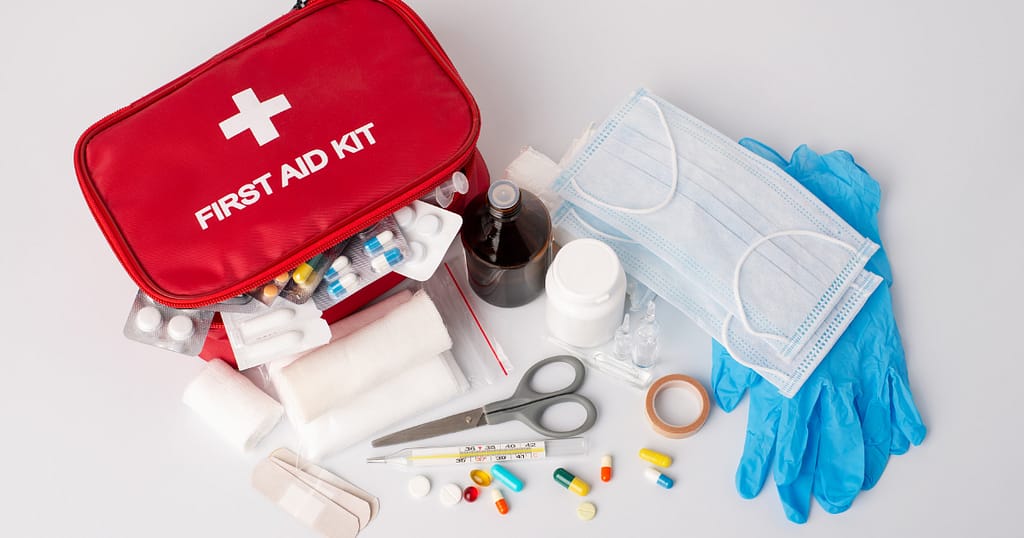 Maintaining Hygiene, Personal care, and Physical fitness
Any hike requires you to pack the appropriate gear. It is best to bring the necessities and reduce your weight, even if porters are helping you with your bags. The ideal packing list includes appropriate attire, required gear, and crucial accessories.
It's essential to practice good hygiene and watch what you eat. Consider constantly consuming prepared food when purchasing anything from a street vendor. All the water on our travels is iodized and sanitized to the highest standard. Dysentery, either amoebic or bacterial, is one of the illnesses that visitors to Nepal occasionally develop. It is typically brought on by eating something questionable in town and is almost always contracted in Kathmandu before reaching the river.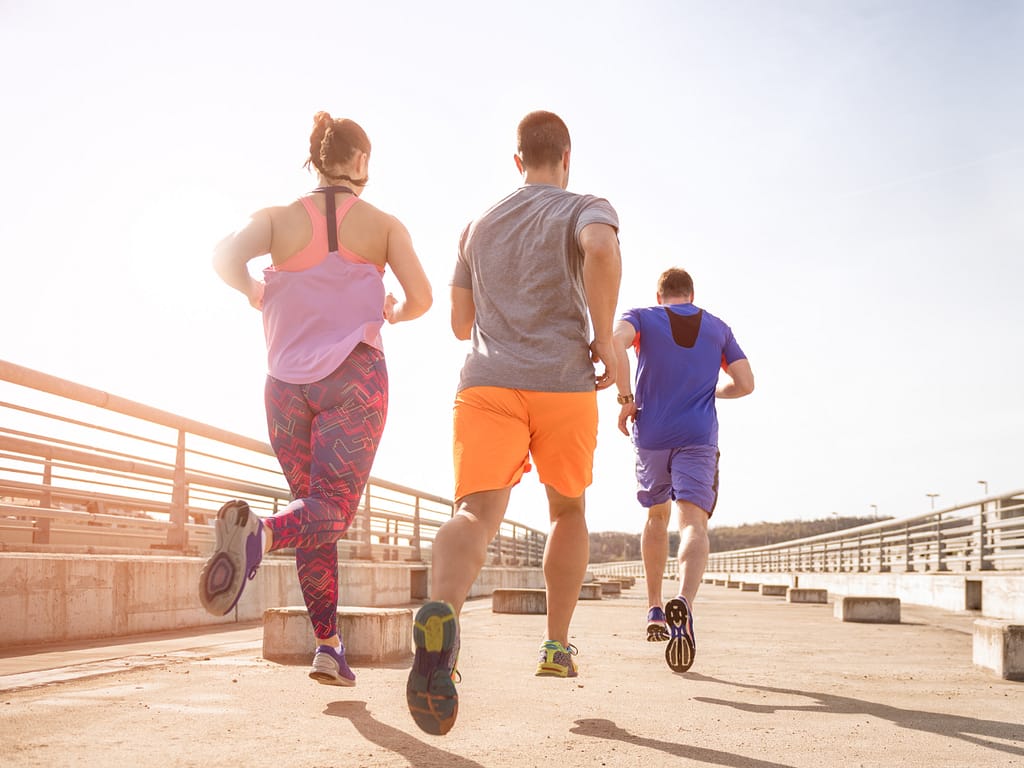 You must fully prepare yourself for this trek. For sustained high altitude, you need a fit body. To prepare your body for the pressure of the walk, you must engage in rigorous physical activity four days a week for three to four months before the trek. See this page to learn how fit you should be to reach Everest Base Camp.
You can prepare for a solo hike to Everest base camp with training, drills, and exercises. Read the straightforward advice provided carefully to enhance your trip to Everest Base Camp in Nepal and help you meet the challenge.
First Aid Kit (Personal)
The first aid kit, which contains the supplies needed to administer first aid, is also known as the first aid box. Everyone needs to be aware of the fundamentals of first aid, and we should always have a first aid kit on hand.
During the trekking period, anything can happen, and nobody can predict it. For safety, it is advised to include goods for a personal first aid kit when trekking to Everest base camp in the Himalayas. There are no hospitals or other medical facilities on-site in the event of an emergency. In severe situations, the first aid kit will come in handy.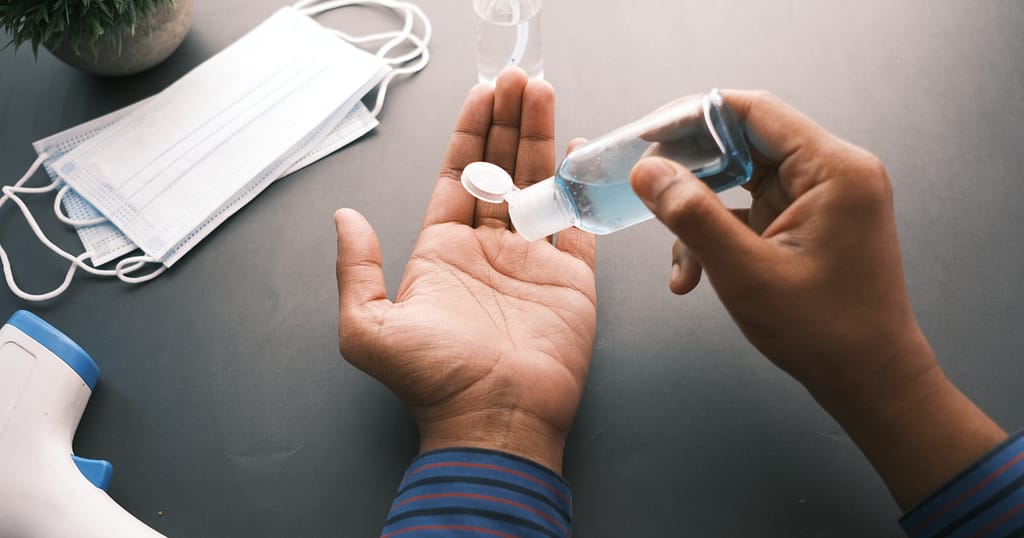 It is not an easy effort to hike at a high altitude to reach Everest base camp. To make your lifelong ambition a reality, you must make the necessary physical and mental preparations. For the climb to Everest base camp, assistance from a native guide, porters, personal medication, and a first aid kit makes the adventure epic. To go to the Himalayas, heed the counsel of a destination expert regarding the Everest base camp kit.
This is an essential list to cover the conditions that affect trekkers more frequently. Groups of rafters, kayakers, and climbers, as well as expeditions and treks heading to remote locations, would need a more complete package.
Plasters/Band-aids
Portable filters for water or iodine (optional)
Second skin or moleskin – for blisters
Anti-bacterial cream for wounds
Throat lozenges with antibiotics
Aspirin/Paracetamol: a typical reliever
Salts for oral rehydration
Vaseline
A multipurpose antibiotic (norfloxacin or ciprofloxacin)
Antibiotics for diarrhea (antibiotic)
Diarrhea preventer (Imodium – optional)
Antibiotic for germs or viruses
250/500 mg of Diamox (for altitude sickness)
Set of sterile syringes (anti-AIDS precaution)
Gel hand sanitizer.
Also
Even generic medications for common illnesses like stomach, headache, cramping, and altitude sickness should be retained. Other items that can be carried are blister plasters, spray sunscreen, lip balm/petroleum, etc. Since there aren't many health centers in the area, you'll need to pack your medications if you have any medical issues.
You don't have to confine yourself to these. Research supports our recommendations but may not be specifically tailored for individual tourists. Therefore, trying to learn as much as possible before starting this adventure is crucial. Although you might believe it will lessen or diminish your experience, anyone who has hiked this trail can attest that this isn't the case. Investigate and keep investigating since each medication can have different side effects for different people.
Altitude Sickness
The entire Himalayan range, visible to the naked eye, is set against an azure sky adorned with sparkling splashes of clouds. You'll be so close to majestic mountains that you'll be amazed by their sheer beauty when undertaking one of Nepal's top trekking routes. However, to see this magnificent beauty of Everest, You may have to face some health hazards.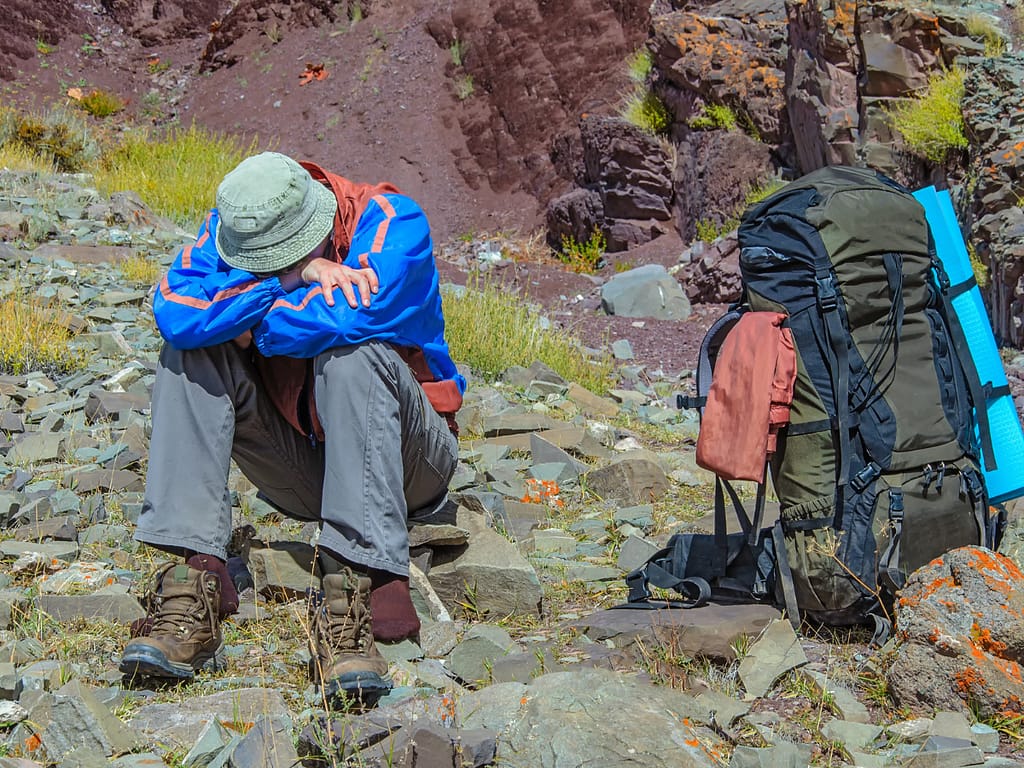 The most common health issue on the trek of Mount Everest is Altitude sickness. It is a condition experienced by trekkers that is specific to higher altitudes. When a traveler passes through a region with an altitude of more than 3000 meters, it is common to discover that they have experienced altitude sickness. Altitude sickness is known to cause headaches, respiratory problems, and nausea in its sufferers.
Major causes of Altitude Sickness:
Insufficient oxygen
Hypothermia
Fast climb
Dehydration
Minor Altitude Sickness symptoms:
Headache
Tiredness
Having trouble breathing
Nausea
Sleeplessness
Reduced appetite
Dizziness
Strong Symptoms:
Consistently dry coughing
A rapid heart rate (up to 110)
Failure of oxygen transport in the blood is the cause of the blueness of the cheeks, lips, and fingernails.
Vomiting
Mental haziness
Walking frantically
Medication List for Altitude Sickness
If you take medication regularly, you should bring the medication with you. Additionally, you should speak with your doctor, who may have an updated list of prescriptions. You must take any regular drugs your doctor has given you to complete your adventure in Himalayan Trekking or Mountaineering in Nepal.
Many trekkers consume Diamox to prevent altitude sickness. As a respiratory stimulant, Diamox helps to avoid AMS at high altitudes when there is less oxygen available, and the air pressure is low.
Contraindications Diamox is a diuretic, so you must urinate frequently, which is uncomfortable if it's chilly outside at night. Pins and needles (paraesthesia) in the hands and feet. On the other hand, Altitude RX Oxyboost Complex for Mountain Sickness is a common medicine for Mountain sickness.
The drug paracetamol (500mg tablet and 125mgs in 5ml syrup)
Aspirin (300mgs pills) (300mgs tablets)
Benadryl Syrup Avil for Allergy (25mgs tablet)
Trexyl (60mgs pill, 30mgs in 5ml syrup) (60mgs tablet, 30mgs in 5ml syrup)
Eye infections should be treated with Neosporin ophthalmic cream.
Amoxicillin for a throat and lung infection (125mg per 5ml syrup, 250mgs, and 500mgs tablets)
Metronidazole for Stomach Infection (200mgs, 400mgs tablets) Tinidazole (500mgs pills) (500mgs tablets)
Narfloxacin for Urinary Infection (200mgs, 400mgs tablets)
Cloxacillion with Cephalexin for Open Wounds (125mgs in 5ml, 250mgs, and 500mgs tablets)
Silver sulphadiazine is an antiseptic (effective against burn and injury)
Miconazole Lotion (for fungal infection)
Betadine (solution and cream) (solution and cream)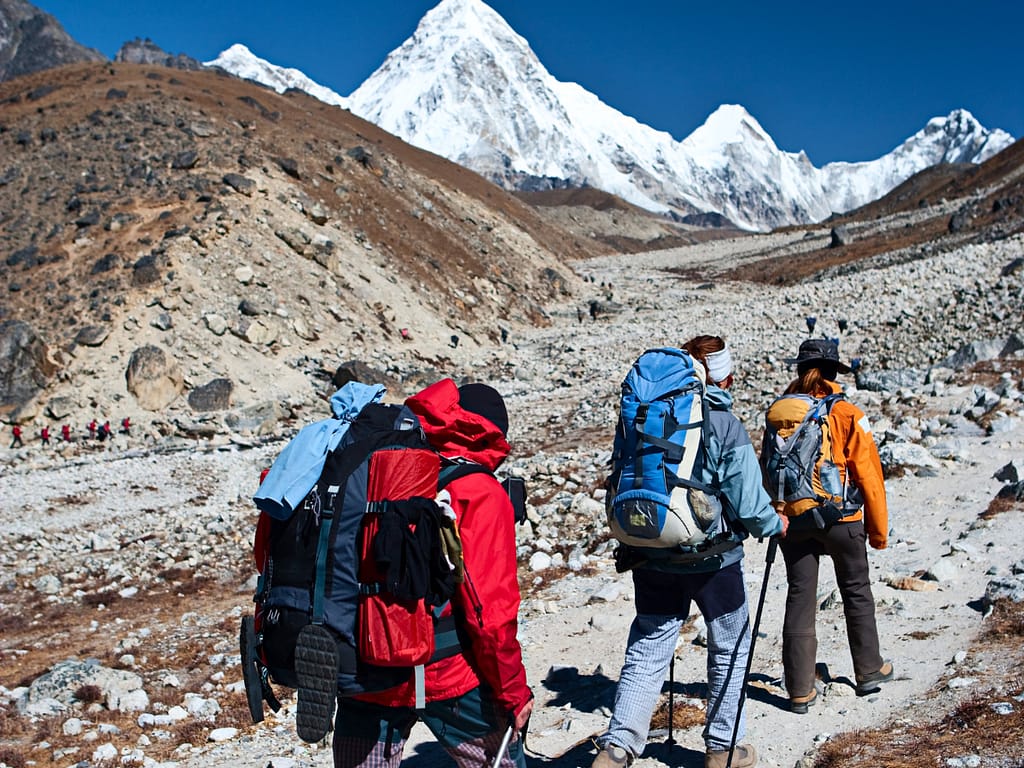 Conclusion
To be prepared for any type of emergency, it is important to be aware of the items that should be included in a first aid kit for Everest base camp trekking.
A first aid kit should have a variety of medications and supplies to cover some different injuries and illnesses. A first aid kit for everest base camp should have not only these items but also some gear that can help out in an emergency. 
With proper preparation, you can have a safe and enjoyable trekking experience in the Everest region. Happy Trekking!